Say I love you this Valentines Day, with one of our gorgeous Diamond Jewellery designs.
We've chosen 10 of our stunning Jewellery pieces, that we think will be the perfect gift for your Valentine!
Why not surprise your loved one with this stunning Halo pendant! Set with surrounding Brilliant cut Diamonds, perfect in accompanying your chosen centre stone.
Setting price excluding chain: £365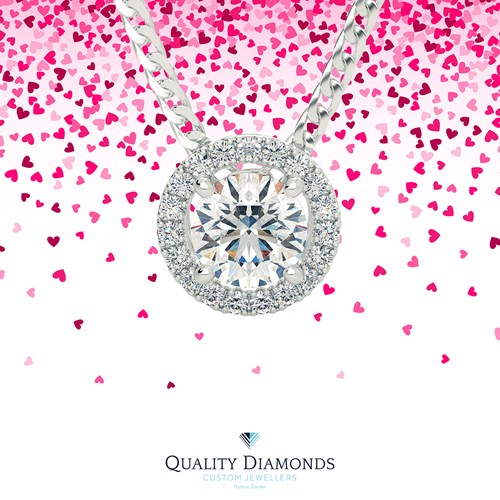 If your Valentine loves sparkle, then our Pear cut Bijou Pendant is the perfect gift! Delicately set with surrounding stones, where you can choose your own perfect Pear to steal the show.
Setting price excluding chain: £445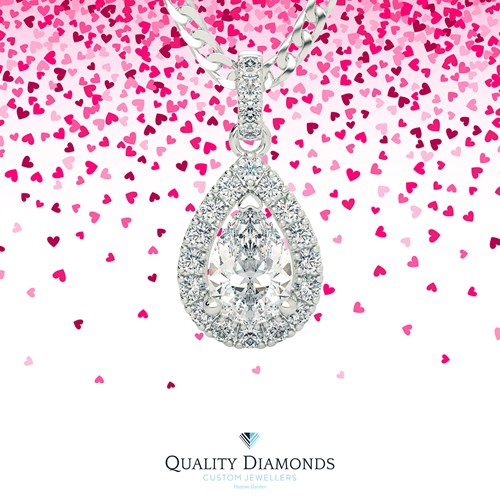 Say I love you with these Heart shaped Diamond Earrings. Set beautifully for optimum sparkle.
Setting price: £275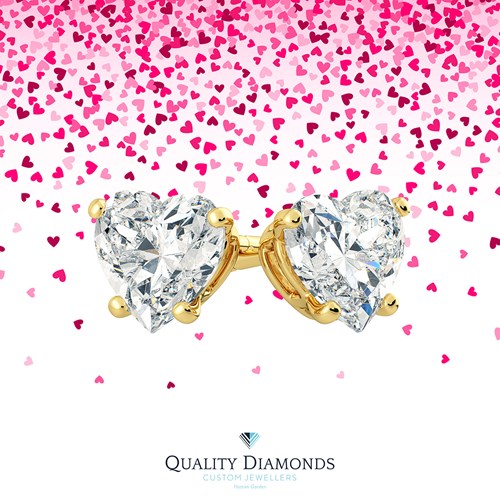 Sophisticated and stylish, these Princess cut Diamonds boast an open sided setting, flooding the Diamond with light to sparkle.
Setting price: £335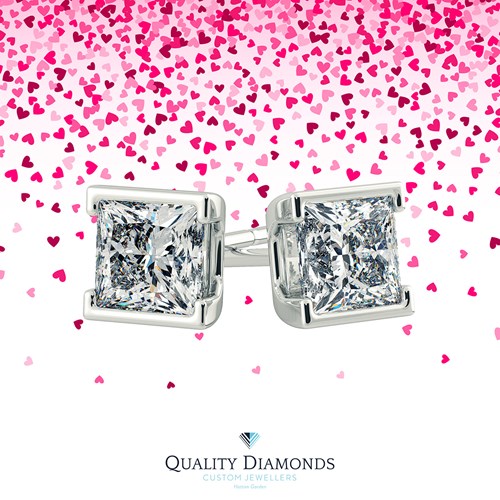 Destined to be one of this years top Jewellery trends, Rose Gold is an obvious choice for a Valentine's day gift. And we think it works perfectly with these Round Brilliant Diamonds in a 3 claw setting!
Setting price: £295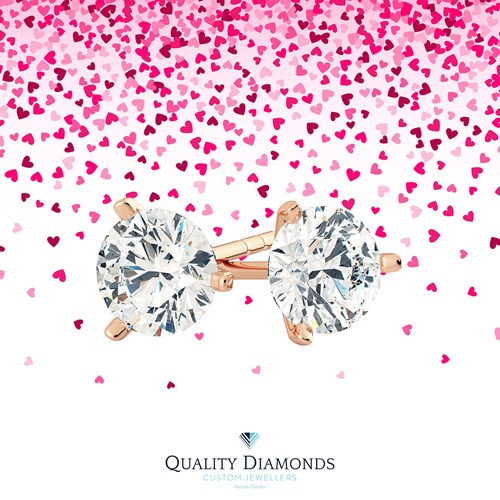 Let your Valentine sparkle the night away in these glamorous Emerald cut Diamond Earrings. Surrounded with Round Brilliant Diamonds for maximum brilliance!
Setting price: £665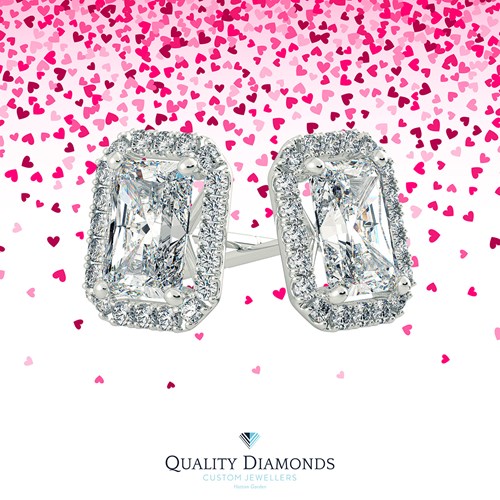 This stunning 4 claw pendant setting creates emphasis on the loving shape of the Heart cut Diamond, perfect for the one you love.
Setting price excluding chain: £155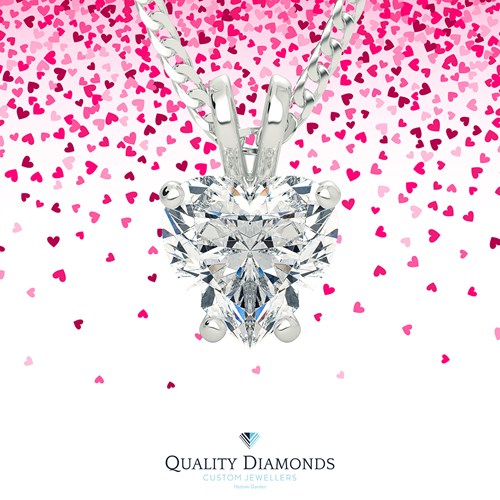 Classic in Yellow Gold, these Pear cut Diamond earrings subtly portray a perfect elegance.
Setting price: £275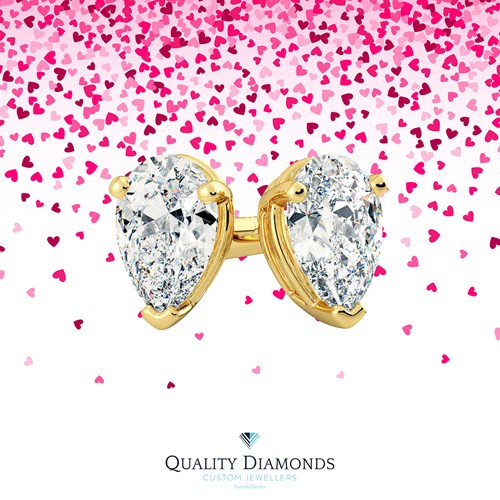 With an Art Deco essence, this Emerald cut Pendant displays the Diamond in a sleek and pristine way.
Setting price excluding chain: £145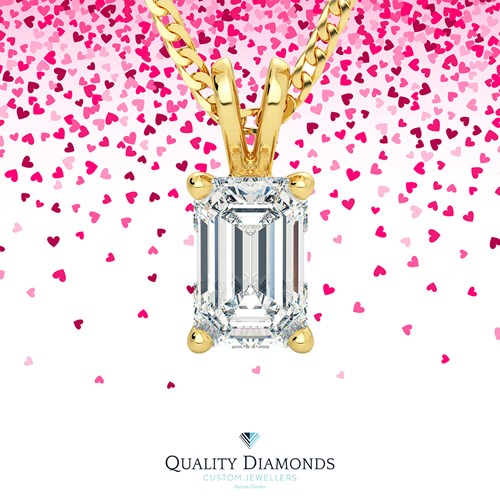 Last but not least, a stunning pair of Round Brilliant Diamond Earrings, set in a classic Platinum four claw setting; guaranteed to make your Valentine's day.
Setting price: £435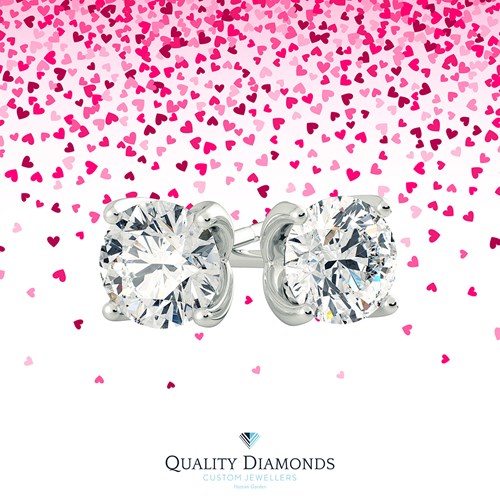 For any enquiries about our Diamond Pendants or Earrings, please contact our sales team.
*All setting prices are without the central Diamonds.