The Influence of Recent Royals Engagement Rings on Jewellery trends
One of the world events that caught most media attention last year was the wedding ceremony between Prince Harry and Meghan Markle. Even though the wedding was filled with celebrities and famous faces, the centre of attention was the bride herself and her royal engagement ring, to be exact. It turned out, that not only her engagement ring but other royal engagement rings have been such a big influence on the jewellery industry that people are now asking for specific rings and styles. This is not something new. In fact, it started with Kate Middleton's engagement ring, continued with Princess Eugene's one and has continued with Megan Markle's. The biggest influence can be seen in the colour and shapes that are distinctly different from regular diamond engagement rings. People are seeing something different and beautiful, which increases the popularity of certain styles.
Kate Middleton's Blue Sapphire and Diamond Engagement ring
The first of the three royal engagements was between Prince William and Kate Middleton. The ring she received was a 12-carat oval blue sapphire, surrounded by fourteen solitaire diamonds, while the setting was made from 18K White Gold. Also called a halo engagement ring style, its design is focused on making the centre diamond look larger, setting small round diamonds around it. This ring style has become the world's most sought after with sales spiking high and shaping the consumer market.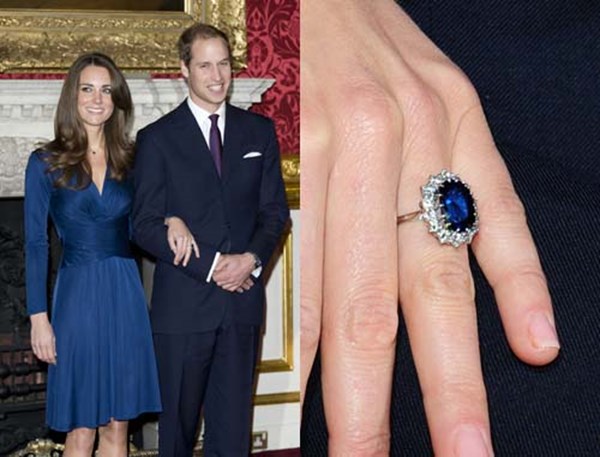 Meghan Markle's diamond engagement ring
The centre stage of jewellery trends now is Meghan Markle's yellow gold three stone Diamond Engagement ring. The combination of three diamonds, the larger cushion cut diamond set in the centre with smaller round diamonds set either side, gained so much popularity and impacted the industry like no ring before. This trilogy ring is one of the more popular ring styles because of the meaning of each diamond, which represents the past, the present, and the future.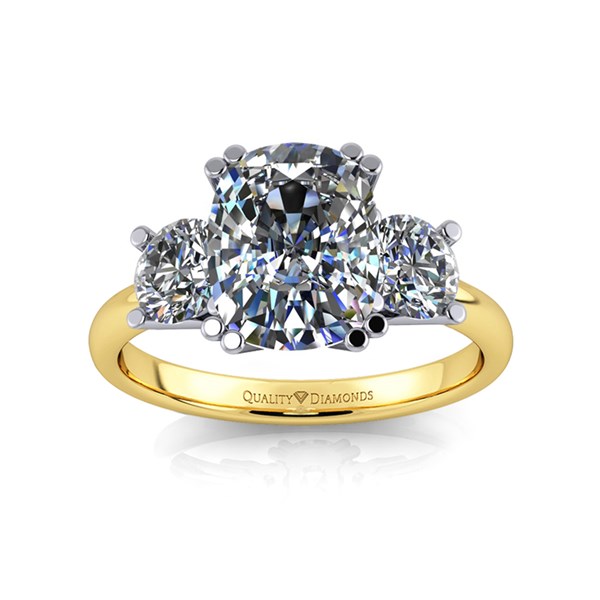 Princess Eugenie's Padparadscha Sapphire and Diamond Engagement ring
A modern variation of the popular halo style engagement ring was seen in the next royal engagement of Princess Eugenie. It also came with accented diamond halo surrounding a coloured gemstone. It is a pink padparadscha sapphire which presents different colour depending on which side you look at it. The softness and the femininity of the gemstone instantly influenced the bridal industry and set a new trend.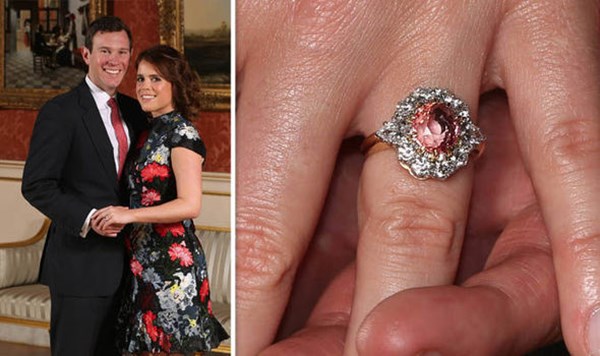 To shop our full collection of halo diamonds engagement rings, click here.
If you'd like to create your own engagement ring, click here.
If you wish to learn more about our Bespoke services, click here.
If you wish to contact us, click here.
Find us on Instagram @QualityDiamonds