The stunning 709 carat rough Diamond, ready to change the lives of thousands
On the 13th March 2017, 5 Artisanal Diamond diggers uncovered a gem near the village of Koryardu in Sierra Leone. A stunning 709 carat rough diamond was discovered, making it the 14th largest diamond in the world, and the second largest to have ever been found in Sierra Leone.
It was decided by the Pastor of the village, that the diamond was to be sold through official channels, so that the profits could be shared properly with his village and the people of Sierra Leone.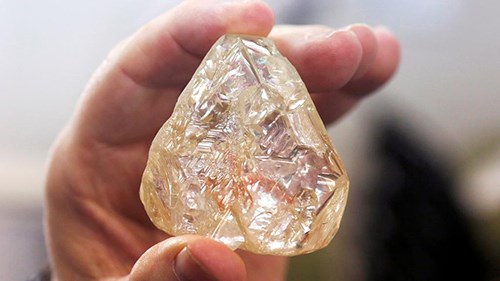 After meeting with the Government in Sierra leone, they came to a decision to sell the Diamond in an international auction. They appointed the Rapaport Group as the marketing and sales agents for the Diamond, where Martin Rapaport offered their services for free to the country.
It was announced that 100% of the sale of the Diamond would go directly back to Sierra Leone, which is known as one of the poorest countries in the world.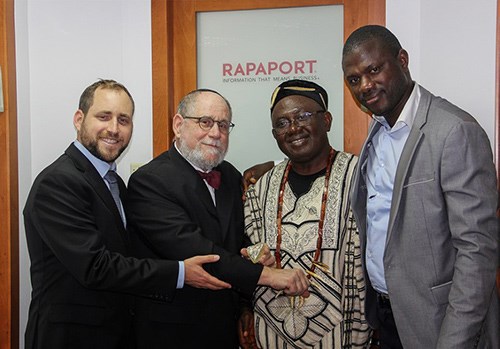 On the 4th December this year, the Peace Diamond went up for auction, and the House of Graff purchased the Diamond for an incredible $6,536,360 million.
Martin Rapaport, chairman and founder of the Rapaport group, said:
"The sale of the Sierra Leone Peace Diamond represents a new future for the people of Sierra Leone. We anticipate a virtuous cycle of development as taxes from the sale provide tangible benefit to the artisanal sector. This will encourage more diggers to sell their diamonds through legitimate channels increasing tax revenue and vital infrastructure development. I congratulate Laurence Graff for buying this special diamond and encourage the Graff team to promote the idea of the Peace Diamond as a diamond that makes the world a better place."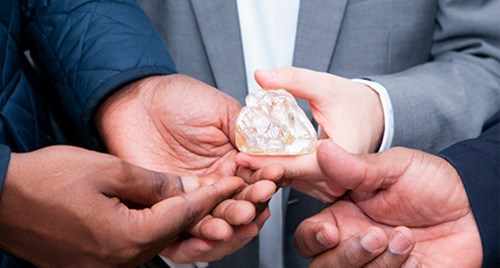 Koryardu is one of the poorest places in the world. There is no clean water, electricity, medical care or school. Often the village does not have enough food for its own people.
The sale from the peace Diamond will help bring money to the people in the Kono district, and create a better life for everyone, including the working conditions of the Artisanal Diamond diggers.
At Quality Diamonds, all the diamonds sold have been obtained from suppliers working within the Kimberley Process scheme. We do not buy diamonds from any source which cannot prove the rough stone has been cut by a participant of the Kimberley Process.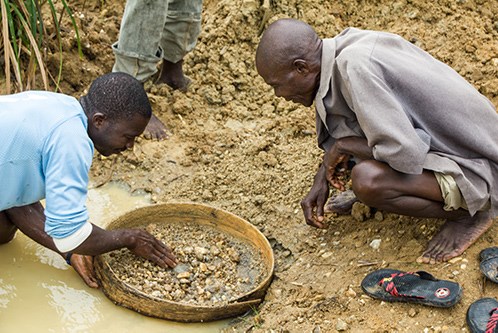 Read more about our commitment to ensure Ethically sourced Diamonds are sold, and how purchasing an Ethical Diamond helps to provide a greater quality of life for those in need.
To learn more about Ethical Diamonds, click here.
If you wish to learn more about our Bespoke services, click here.
If you wish to contact us, click here.
Find us on Instagram @QualityDiamonds