After 11 years of dating, Graham planned the perfect surprise proposal!
After talking for a few months online, Graham and Mary finally met on St Patrick's day in 2006.
Flash forward 11 years to the summer of 2017; where they visited Gran Canaria for a 2 week holiday with some friends.
Half way through the holiday, Graham and Mary visited the Puerto Rico resort, telling their friends they were going on a Date night.

They spent the first part of the evening enjoying cocktails and delicious food, before Grahams proposal plan began to unfold.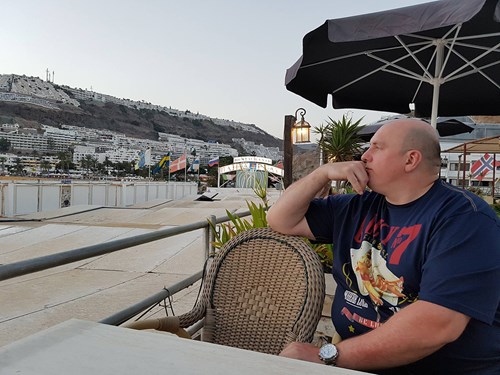 Graham gave Mary a charm of a 4 leaf clover, representing the first day they met.
Once they had finished their meal, they took a walk on the beach, stopping to rest on some sun loungers and watch the boats in the distance.
An hour or so later, Graham suggested they head back for another cocktail.
Getting up off the sun loungers, Graham pretended to fall off.
As Mary walked over to help him, to her surprise Graham was down on one knee, with the Engagement ring in his hand ready to propose.
Through tears of joy, Mary of course said yes!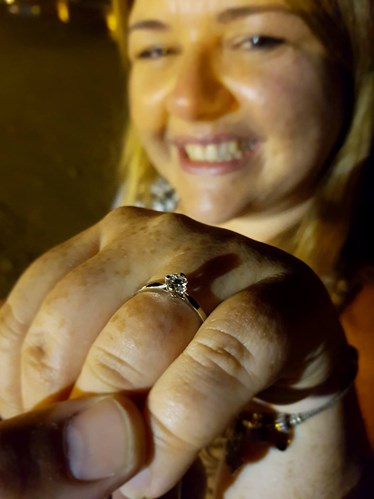 Once they arrived back at the villa, Graham gave Mary 2 more charms, inscribed with 'You & Me' and 'Forever Together'.
They then spent the rest of the holiday, celebrating and enjoying their Engagement. 
Mary was in love with her ring, and adored the special inscription Graham had engraved inside the band!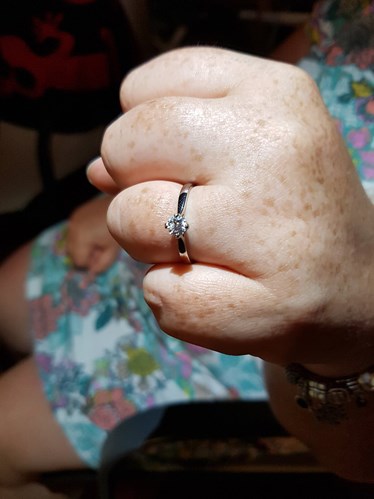 So Congratulations to the happy couple, and we wish them all the best of luck for their Wedding!