On a romantic trip to the stunning house and grounds of Cliveden House, Kash had a very important question to ask Asha...
Kash visited our website at the end of May, and chose our sparkling Bijou Setting in 18K White Gold.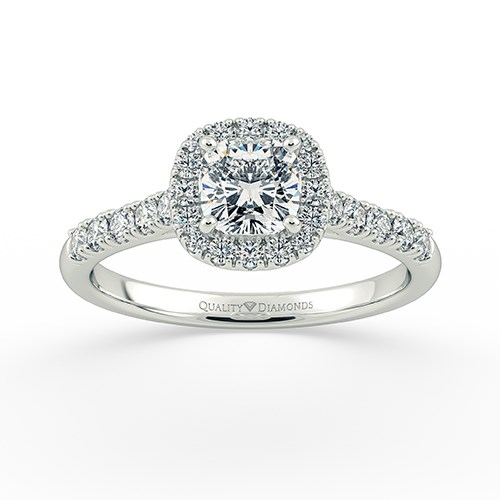 With the help of our Hatton Garden branch, Kash found the perfect centerpiece, opting for the much beloved shape of the Cushion cut Diamond.
Kash and Asha took a trip to visit Cliveden House, a beautiful mansion owned by the National Trust, situated in Taplow in Buckinghamshire.
Known for its scenic gardens and impeccable property, Cliveden House is a picturesque location for a romantic proposal.
Unbeknown to Asha, this wasn't just a day trip to Cliveden; Kash had already made his plans, and even had a photographer in waiting to capture the moment.
Kash popped the question, and of course Asha said yes!
We can't get over how stunning these 2 look at this romantic location, and how gorgeous Asha's Engagement ring is!
Congratulations to you both!