In this blog are four of our seven most popular gemstone rings, that are coincidentally also available on our Etsy page!
Aquamarine
Though the name isn't the only thing that links it to the sea,  it's said to calm waves and keep sailors safe from seasickness and unexpected incidents: making it a particularly popular gemstone amongst sailors. 
It is known to enhance the happiness of marriage and is a symbol of honesty, beauty and affection. The stone is believed to help anxiety and relax the senses, which is why it is often used in meditation.
Aquamarine is part of the Beryl family of gemstones which include Emerald, Morganite and Ghosenite. It's one of the most popular blue stones in the world. It has a green-blue colour range, it's also the birthstone for March.
Below are two Aquamarine rings available to buy at our Etsy Shop.
Cushion-Cut Aquamarine Halo Ring in Platinum
This Cushion Cut Platinum Halo Bijou holds the 1ct Central Aquamarine in a four claw setting with surrounding brilliant round diamonds micro-pave set in the shoulders totalling 0.48ct.
The Aquamarine measures 6mm x 6mm, the band measures 2mm wide with a traditional court profile and is currently size J 1/2.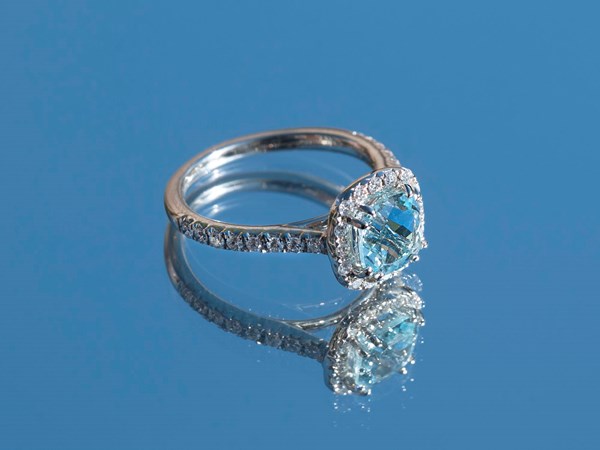 Pear-Cut Aquamarine Ring with Diamond Set Platinum Bands
Our Classic Platinum Milena features Four Claws securing the Pear Cut 1ct Aquamarine, with open detailing at the sides to allow the light to complement the diamond.
The eye-clean Round Brilliant diamonds are set into the shoulders creating extra sparkly detail, totalling 0.21cts.
The Aquamarine measures 6mm x 4mm, the band measures 2mm wide with a traditional court profile and is currently size M.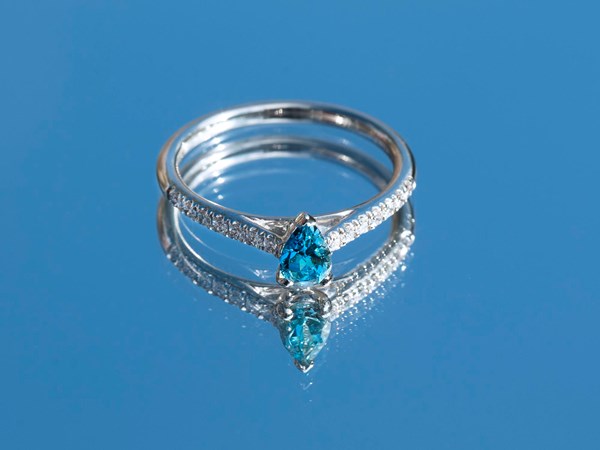 Morganite
Morganite is part of the Beryl mineral family, along with Emerald and Aquamarine. It's believed to alleviate stress and anxiety, increase patience, improve productivity and better one's communication skills.
Its colours include pink, rose, peach and salmon. Its colour is caused by traces of manganese, though if the stone is heat-treated the orange colour can be completely removed. These stones are heat-treated to make them a brighter pink, as naturally occurring bright pink Morganites are extremely rare.
Emerald-Cut Morganite Ring in Platinum
Platinum design with a 1ct Emerald cut Morganite set in a four claw setting, with a hidden diamond set halo underneath the Morganite.
Diamond set shoulders set 3/4 coverage of the 2.2mm wide band. Total carat weight of the diamonds is 0.90cts.
The Morganite measures 7mm x 5mm and is currently size J.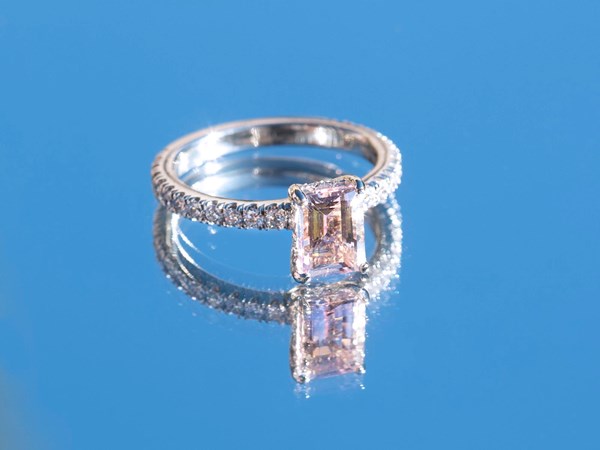 Round Cut Peach Morganite Ring in 18K Rose Gold
18K Rose Gold Carys Design - Inspired by the Welsh meaning for Love. Our Classic Carys Solitaire features Four Elegant Talon Claws to secure a Brilliant Round 1ct Morganite with a slim rounded band to compliment the sparkle. With the open setting maximising the amount of light able to pass through a brilliant round diamond.
The Peach Morganite measures 6mm, the band measures 1.5mm wide tapering to 1mm, traditional court profile and it's currently size P.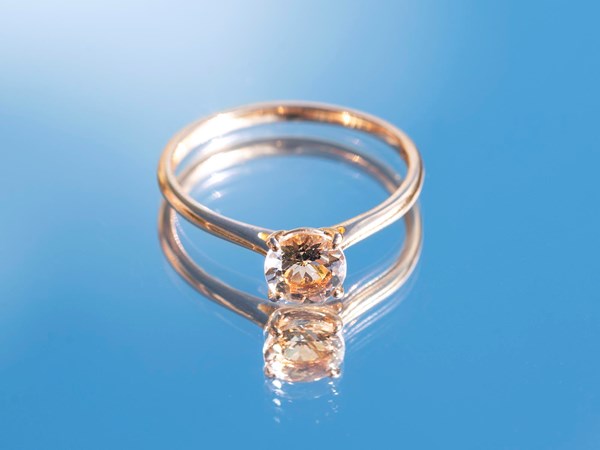 Though these rings are currently available on our Etsy page, we can make any gemstone ring for you if you contact us! Whether it's in a setting we already have or it's bespoke, we can make it.
To view our Etsy Products, click here.
Learn more about our Bespoke services.
If you wish to contact us, click here.
Find us on Instagram @QualityDiamonds