The Heart Shaped Diamond is a symbol of love: the romanticism associated with this cut makes it a versatile choice for almost any purpose.
This diamond shape is one of the hardest to come across and can be one of the most difficult to perfect. Essentially, the heart shaped diamond is a pear cut with a cleft at the top. Many expert cutters may prefer the Heart shape over the Pear if the rough diamond contains a natural inclusion in the cleft.
This shape dates back to the 1400's when it was considered a symbol of royalty - it was known as the Pendeloque or Briolette cuts. In 1562, the Mary Queen of Scotts sent Queen Elizabeth a heart-shaped diamond ring: going down in history as one of the most notorious symbols of friendship and goodwill between royals.
At a similar time, nobleman Cardinal de Richelieu was known to own a 20 karat Heart cut ring which was given to him by a wealthy merchant. The heart shape diamond was destined for only the king.
Technical Specifications
The perfect ratio for a Heart cut Diamonds is typically between 0.90 and 1.10
This cut diamonds usually has 56 to 58 facets 
Its main pavilion facets vary between six, seven and eight.
Heart Cut Jewellery
Heart Hera in 18K White Gold
This simple ring is perfectly minimalistic, its beautiful yet elegant. Even with a smaller diamond the white gold helps accentuate the size whilst being dainty.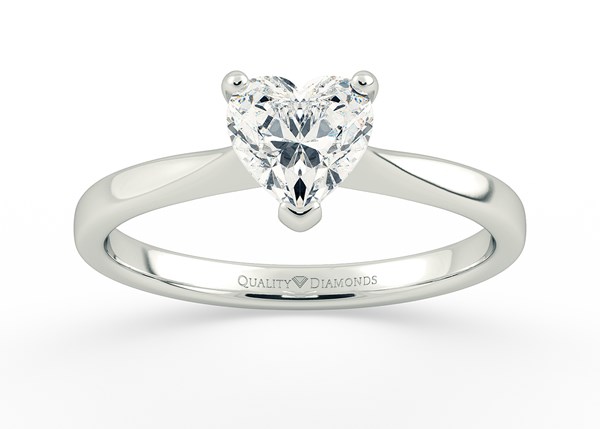 Diamond Set Heart Milena in 18K Rose Gold
This stunning ring is set with diamonds, maximising  sparkle and gleam. Milena is inspired by the Slavic word for love and warmth: proving that this ring is very inviting and is most definitely desirable.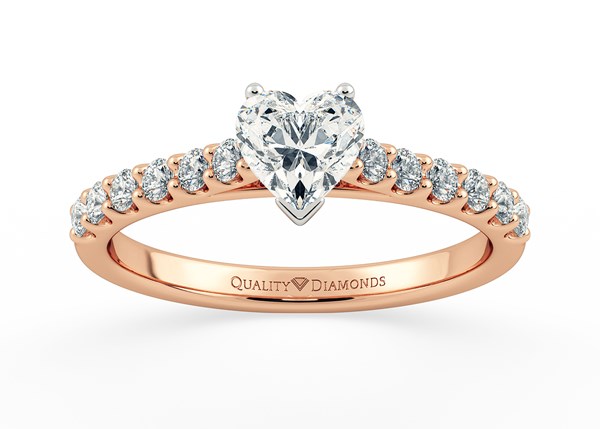 Heart Ettore Pendant in 18K Rose Gold & Heart Diamond Stud Ettore in 18K Rose Gold
Inspired by the Italian word for loyal, these Earrings and Pendant are a lovely set and will most definitely be a staple in your jewellery box for a long time! The perfect gift for a loved one at any occasion.
If you wish to read our Blog on Diamond Shapes, click here.
If you wish to read our Blog about Diamonds, click here.
If you wish to learn more about our Bespoke services, click here.
If you wish to contact us, click here.
Find us on Instagram @QualityDiamonds