From beautiful bangles to breathtaking bracelets, our collection offers a variety of contemporary and classic designs.
What better way to showcase your diamonds, than by having them gracefully sparkle on your wrist? Our gorgeous collection of Diamond bracelets are perfect for every occasion, and make an unforgettable present for a loved one, or even a stunning gift for yourself!
Carina - Round Diamond Bracelet
With inspiration from the French word for Pure, our classic Carina bracelet is beautifully set with Round Brilliant cut Diamonds. This bracelet comes in 2.0ct, 3.0ct and 4.0ct.
| | |
| --- | --- |
| Carina 2.0ct | Carina 3.0ct |
Carina 4.0ct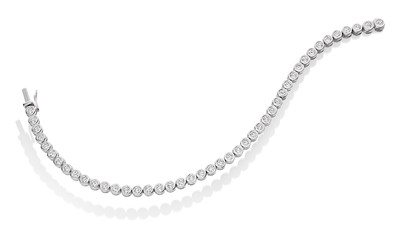 Ettore - Round Diamond Bracelet
Inspired by the Italian word for Loyal, our classic bracelet is stunning with these Round brilliant cut Diamonds. The bracelet comes in 2.0ct, 3.0ct, 4.0ct.
| | |
| --- | --- |
| Ettore 2.0ct | Ettore 3.0ct |
Ettore 4.0ct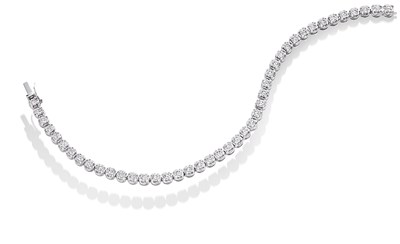 Alvera - Princess Cut Diamond Bracelet
Finding its inspiration from the Spanish meaning for Beloved, our Alvera is a contemporary Princess cut Diamond bracelet. This bracelet comes in 4.5ct and 6.5ct.
| | |
| --- | --- |
| Alvera - 4.5ct | Alvera - 6.5ct |