Our customers James and Grace had the perfect location for a romantic proposal, and a stunning ring to match!
James visited our Milton Keynes office earlier this year to find a beautiful engagement ring for his then girlfriend, Grace. After spending some time going through various Diamonds James found the perfect one, and chose a gorgeous setting too.
James chose our Diamond Set Pear Cut Bijou in Platinum. This very Sparkly Vintage style captures the light for a dramatic and eye catching design. The ring is inspired by the french word for Jewel.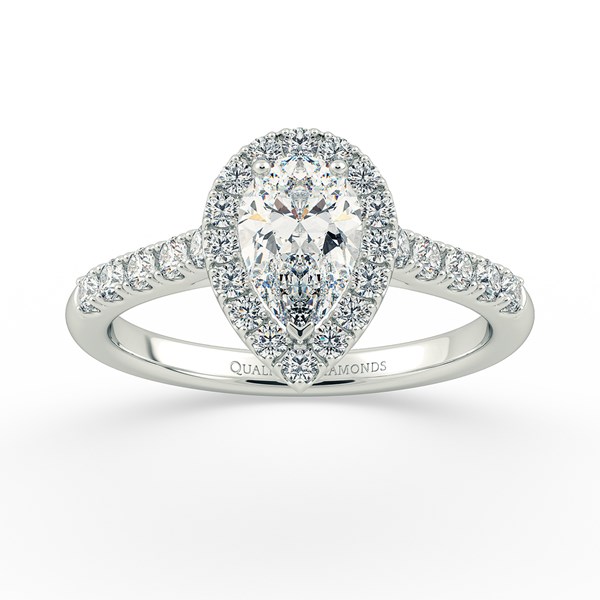 James swept Grace off to Rome for her birthday, and surprised her on their first day with a romantic proposal just above the Spanish steps.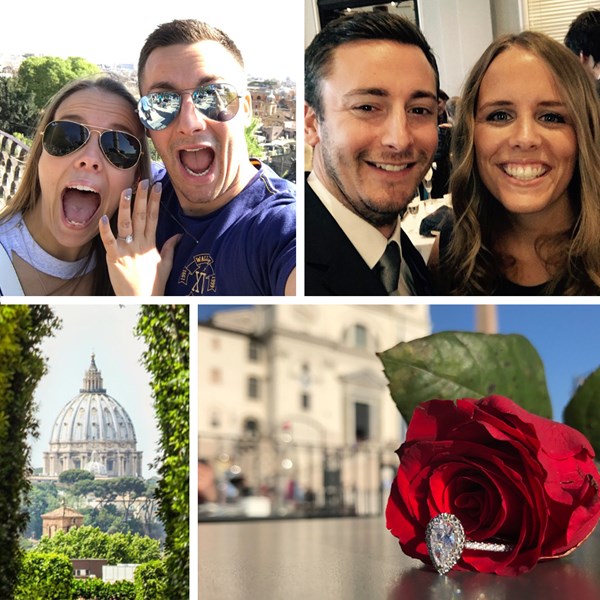 James very kindly left a wonderful review on TrustPilot about his experience with us at Quality Diamonds!
"Excellent service, amazing product and one happy fiancee. When initially meeting Raymond in the Milton Keynes office, he sat there with me for a couple of hours going through the options, explaining everything I needed to know. He then encouraged me to go and have a look 'round the shops' in case there was anything I saw that I liked, that might spark a new idea, and to see what most other people choose from. Therefore, I went to the shops, met a few sales people and returned that same day to Quality Diamonds as you can't even compare what you get in the shops to a ring to QD. I spent another 2-3 hours with him going through the various stones and I ended up getting an amazing ring with a much bigger than expected rock! Raymond was brilliant through out the whole process (answering all 50-odd emails i sent him) and I genuinely hope he works on commission as he deserves it! Thank you so much for everything!"
We are so pleased that James had such an enjoyable experience, and most importantly that Grace loves her beautiful ring! And a Congratulations from us here at Quality Diamonds, to the newly engaged James and Grace!
To see the ring that James chose for Grace, follow the link below.