Peter's last minute surprise proved the perfect setting for his proposal to Matilda!
Having already been thinking about what the perfect ring and perfect proposal would be for his partner Matilda, Peter began his search earlier this year when he contacted our London office.
A few months later Matilda and Peter booked a 2 week holiday to Turkey for the summer, and Peter decided that this would be the perfect time to propose.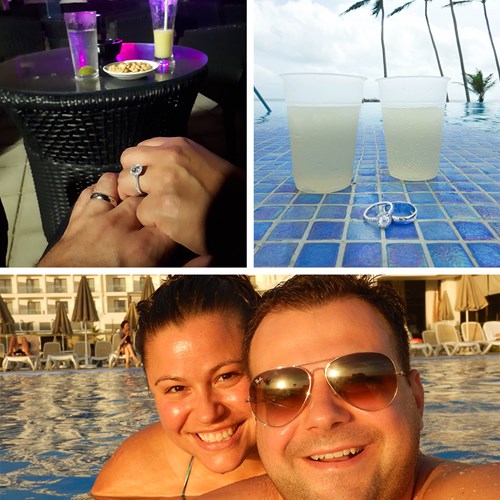 Now that his proposal plans were underway, it was time to find the perfect ring! Peter got back into contact with our London branch, and one of our advisors assisted Peter in finding the perfect Diamond for Matilda.
He found a design he knew she would love, and with a few alterations, our in house-designer created a beautiful bespoke piece.
Peter chose a stunning Round Brilliant Diamond, encased in a Cushion shaped Halo on a Diamond set band.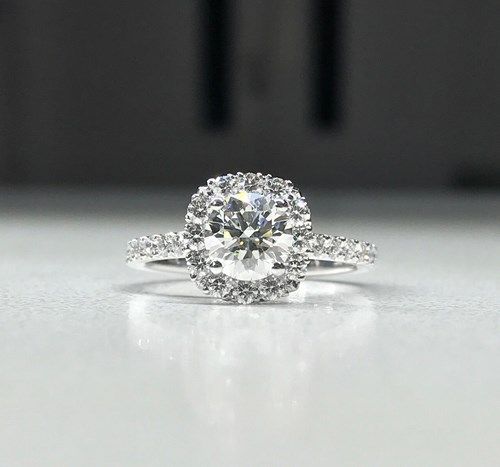 Peter said about receiving the ring:
'You can imagine my happiness and relief when I got the email that said "the ring is on the way"! And when I very quickly and in secret opened the package at home, the ring was wonderful! I was really happy, you guys did a perfect job!'
As part of the proposal surprise, Peter had the trip destination changed to Sri Lanka; leaving Matilda still thinking they were going to Turkey!

Having kept the proposal, the ring, and the sudden change in location a secret from Matilda, the day finally came round for their summer holiday.
When they arrived at the airport, Matilda noticed they'd checked into the wrong flight. Peter eventually revealed that it wasn't Turkey they were flying too, and Matilda soon discovered they were off to Sri Lanka!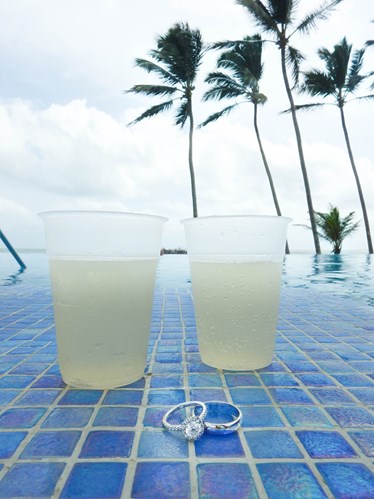 Peter originally planned to propose on the beach, yet when they arrived Peter realised the beach was not lit at night. This mean't the plans needed to be changed.

After a romantic meal on the second night of their stay, Peter took Matilda for a stroll around the pool and gardens. It was there that he found the perfect spot. Peter got down on one knee, and asked Matilda to marry him, and of course Matilda said Yes!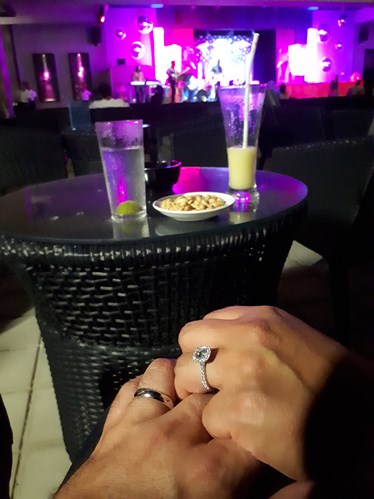 Peter says:
'The rest of the trip was amazing! Thanks for helping me plan and execute the best decision in my life!'
Congratulations to Peter and Matilda! We hope to work with you both again in the future!