Sparkle this Spring with these Halo Diamond Earrings.
As the days get longer and brighter, we can't help but smile as we say goodbye to those Winter blues. It may still be feeling cold outside, but the sun is starting to shine and the flowers are starting to bloom! Spring is here, and what better way to celebrate than by showing you one of our sparkling collections of gorgeous Yellow Gold earrings!
Our Bijou collection takes its inspiration from the French Word for Jewel; which comes as no surprise when it glistens with a romantic Halo design. With matching Pendants and Diamond rings, these sparkling earrings are also available in 18K White Gold, 18K Rose Gold, and Platinum.



Whilst keeping the central stone in a prominent open position, to ensure maximum light exposure, these stunning Earring settings are surrounded by a Halo of Round Brilliant cut Diamonds.
Fastened with butterfly backs, these earrings give you the opportunity to choose your own central Diamond, making the earrings unique and personalised to you.

Setting price: £765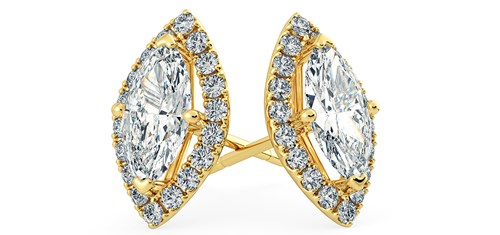 Setting price: £755

Setting price: £655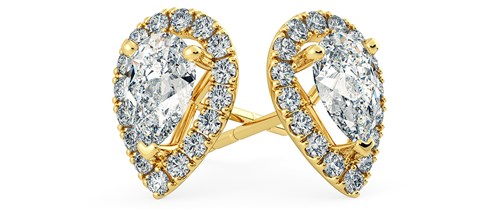 Setting price: £655

Setting price: £685

Round Brilliant cut Bijou Earrings.
Setting price: £695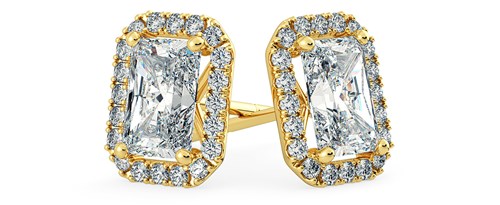 Setting price: £665
To shop our Halo Diamond earrings, click here.
If you wish to learn more about our Bespoke services, click here.
If you wish to contact us, click here.
Find us on Instagram @QualityDiamonds