When choosing your evening attire, do you ever feel like something is missing? Like you need to add a bit of bling? Why don't you try a diamond pendant, or maybe a necklace? Below are some tips and tricks, as well as some examples of our jewellery that you can try.
A necklace can make or break an outfit. Truly, not all outfits need one: but when they do, this accessory will make you feel ten times more confident! 
First of all you need to think if your evening attire really needs a necklace. If so, you need to figure out what type. 
Is your outfit busy? A simple pendant against bold patterns or animal prints go hand in hand: this can even include heavily knitted materials. Big necklaces with this type of clothing can seriously clash, though occasionally you can get away with it.
Alternatively, a more basic or less in your face outfit would look stunning with a bigger pendant or Tennis bracelet - completely accentuating your best features.
Another important factor are the colours you're wearing and your skin tone, complementing these with the jewellery you're wearing gives stunning results. 
Metals like Platinum and White Gold illuminate most natural skin tones: they especially work well on cooler tones, along with gems that are colours like purple, blue and red. Yellow Gold works beautifully with darker and more tanned skin: this metal colour also compliments warmer skin tones, as well as gems that are yellow, orange and green.
Cool necklaces and warm coloured clothing enhance each other, just as warm necklaces with cool colours. For example - Rubies, Canary Diamonds and Amber gems go great with black and white. Just as deep green and dark blue gems definitely pop against a lighter colour like yellow or orange.
Black, white and gold and definitely a popular combination. For example, a black cocktail dress with a delicate yellow gold chain and a white diamond pendant. 
The best thing to do is experiment when it comes to what clothes and necklaces you have, mix and match! And if you realise you need something new and sparkly, take a look at our collection of pendants and necklaces.
Marquise Cut Ettore in Platinum
This would be lovely as a small pendant that could be used to layer with a larger pendant: a Pear Cut Ettore would be a pretty alternative if you prefer that shape. This would also look lovely paired with a sweetheart neckline, and this can even be worn with a bold and busy outfit.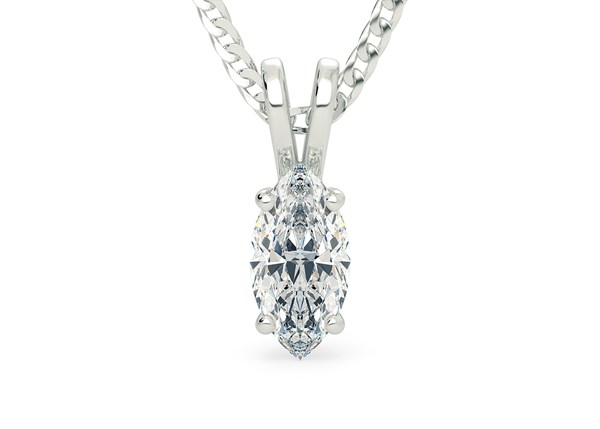 Round Brilliant Drop Bijou in 18K White Gold
Halo pendants retain a larger centrestone surrounded by smaller accent diamonds: creating the effect of a larger pendant, as well as being super sparkly. This could be worn layered with other pendants of a similar metal like the one above or even on a short chain, where it lands between your collar bones.
Round Brilliant Bellissa in 18K Yellow Gold
Solitaire pendants can be worn many different ways. This Round pendant attached to a longer chain, worn with a lower neckline - like a deep V - is simplistic yet alluring. Another pretty and delicate way to wear this is with a shorter chain, so that the gem is sitting between your collar bones.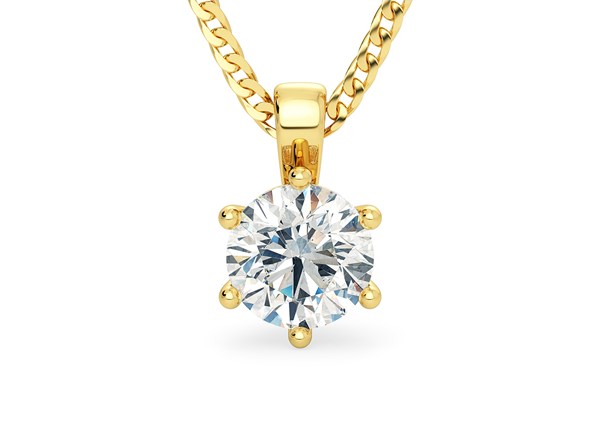 Princess Cut Bijou in 18K Yellow Gold
This Princess Halo pendant is stunning and stylish. It could be worn with a short chain over the top of a black high neck top, as the gold would stand out beautifully - pendants over plain tops have been quite stylish recently.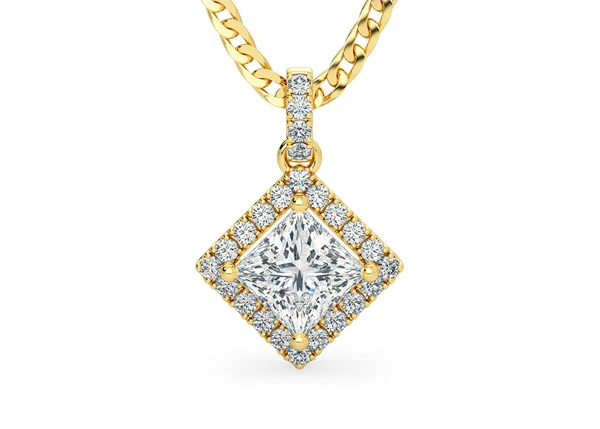 6ct Ettore Diamond Tennis Necklace in 18K White Gold
Our Tennis necklace can be made shorter to act as a choker and layered with longer pendants. This would also look stunning over a turtleneck - again, black is our go to.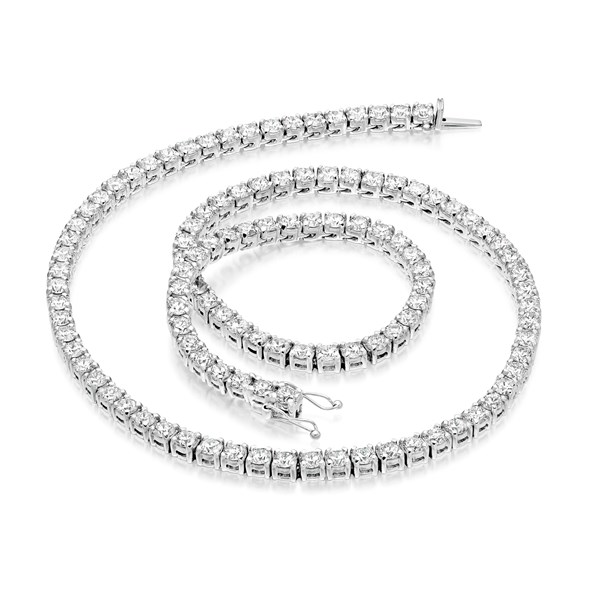 8ct Ettore Graduated Diamond Tennis Necklace in 18K White Gold
Our Graduated Tennis Necklace is luxurious to say the least! Shortened, this would be perfect to add to your layered necklaces: as well as over anything from a lower neckline to a crew neck.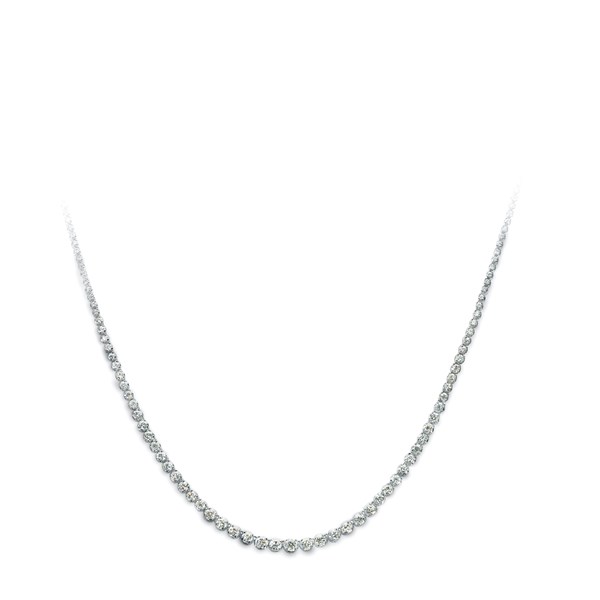 To view our Diamond Necklaces, click here.
To view our Diamond Pendants, click here.
If you wish to learn more about our Bespoke services, click here.
If you wish to contact us, click here.
Find us on Instagram @QualityDiamonds