As diamond specialists, we are lucky enough to meet our clients at amazing points in their lives. We first met Harinda and Wendy back in 2011 and are proud to have been chosen to work with them several times since.
In 2011 when we first met with Harinda, we helped him find a stunning 0.70ct D, IF Princess cut diamond. A real beauty of a diamond which he chose to set in a classic Platinum setting.
Since then, we have helped Harinda and Wendy on several occasions, including with their wedding rings. Then, earlier this year we were excited to hear that they had had a beautiful baby girl. To celebrate and mark the occasion, they came to us to help them create a stunning and unique eternity ring.
Harinda and Wendy arrived with a strong idea of what the ring should look like. Their intricate design features diamonds pave set with miligrain edges both to the top, and more unconventionally to the sides of the ring.
The final piece is beautiful far exceeded their expectations.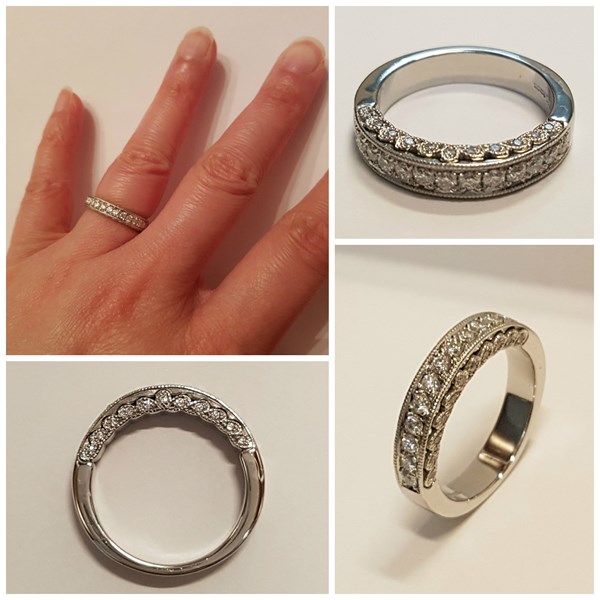 Click here to read more about our Bespoke service.