We first met Ian when he came to us to help him find the perfect engagement ring for Sarah!
In March 2015, we helped Ian find his perfect diamond. He selected a Round Brilliant diamond and had it set in the wonderfully contemporary Lusso ring setting. The Lusso is a wonderful choice four Square Claws and a simple cross over style that maximises light allowed to flood through the diamond to optimise the sparkle.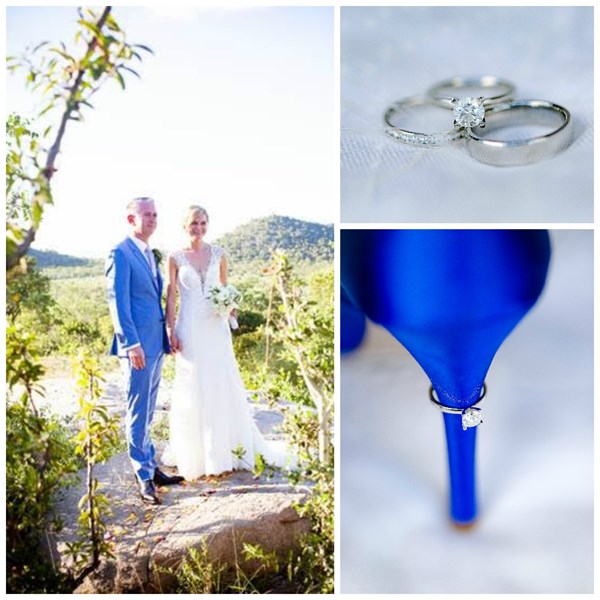 When they returned to order wedding rings, Sarah selected a gorgeous platinum ring fully set with round diamonds.
Ian selected a simple 5mm platinum wedding ring. And because they had ordered Sarah's engagement ring from us, they were able to take advantage of our 15% Wedding Ring discount

Congratulations to you both! We look forward to working with you again in the future.
We love the wedding photos they shared. The gorgeous blue of Sarah's shoes looks wonderful in the South African sunshine.
Premium Half carat Recommendation   Great Value Half Carat Recommendation
Lusso is featured in our Contemporary Collection and is available in Rose Gold, Yellow Gold, White Gold, Platinum and Palladium