Only an open heart can catch a Dream; so open your heart to our stunning bespoke collection.
We're excited to share with you one of our brand new collections, designed by our in-house designer.
Inspired by the origins and shape of the Native American Dreamcatcher, our Dream collection features a stunning Diamond Pendant and a matching set of Diamond Earrings.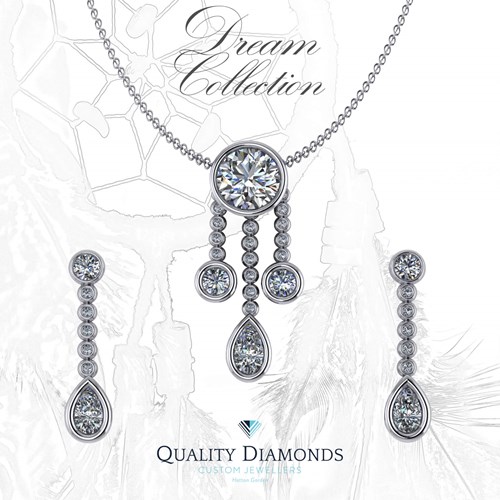 Dream Pendant.
The Pendant features 3 Diamond drops attached to a central Round Brilliant Diamond. All of the Diamonds are set in a bezel setting, creating a soft and smooth appearance. Each Diamond drop is made up of smaller Round Brilliant Diamonds, with a larger Diamond on the end. The central Diamond drop delicately showcases a Pear cut Diamond, giving emphasis and focus on it's droplet shape.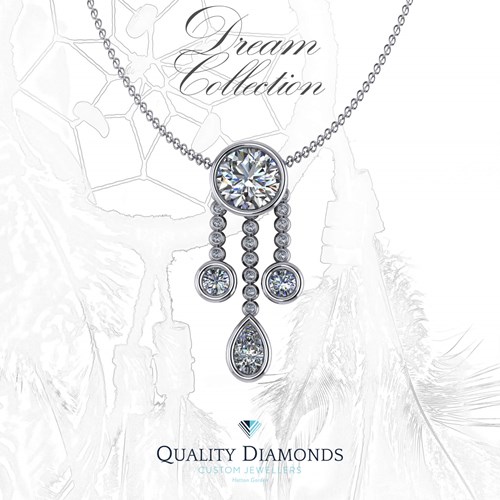 Dream Earrings.
The Earrings are in an elegant drop design, similar to the Pendants Pear drop feature. They are made up of Round Brilliant Diamonds with a Pear cut finish, in the same bezel setting.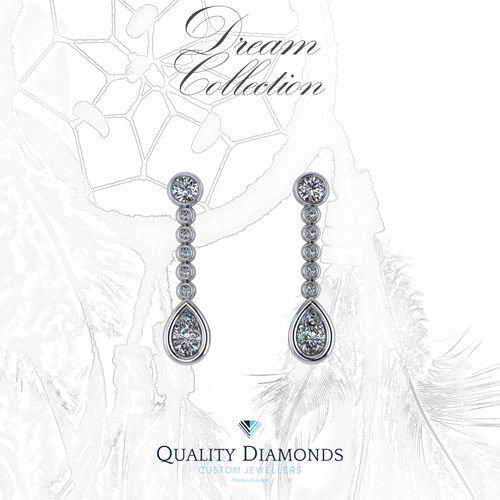 Subtle and sophisticated, this Diamond collection is a gorgeously graceful set, which will look beautiful on any occasion.
The Dream catcher acts as a Talisman, as a protector of Dreams.
Legend says, the good dreams pass through the dreamcatcher, and down into the feathers and into the sleeper below; whereas the nightmares are caught in the Web, and as day light hits, the bad dreams would disappear.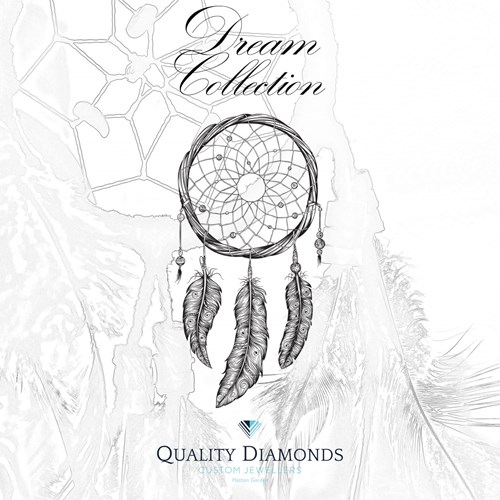 As this is part of our bespoke ranges, for more information on these pieces please contact our Diamond experts.
If you wish to learn more about our Bespoke services, click here.
If you wish to contact us, click here.
Find us on Instagram @QualityDiamonds