Sparkle like Ms Markle, with our stunning Royal Collection.
Crafted beautifully by our in-house designer, our Royal Collection is dedicated to the gorgeous Engagement ring designed by Prince Harry himself.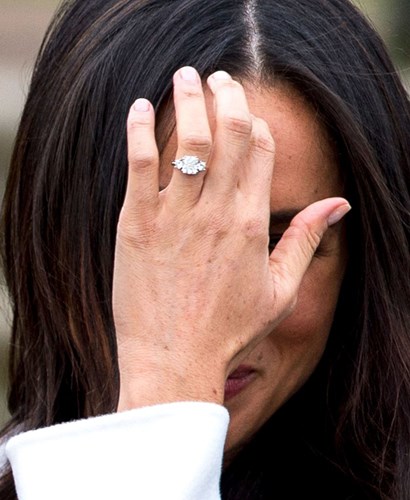 Prince Harry chose a Cushion cut Diamond from Botswana, with 2 smaller Round Brilliant Diamonds either side. The Diamond in the centre represents their special bond with the country of Botswana, and the Diamonds either side are from his Mother's personal collection, the late Princess Diana.
Harry has spoken about his choice for using Diamonds from Diana's collection, stating that it's their way of having a piece of Diana with them on their journey.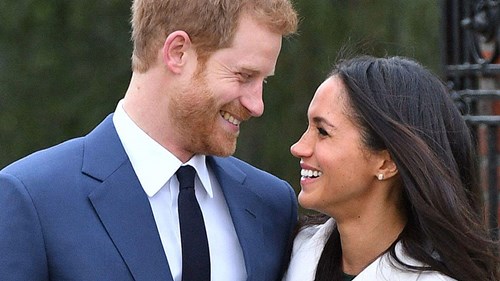 The Diamonds are set on a Yellow Gold band, emphasising the bright beauty of the remarkably white Diamonds.
As part of our Royal Collection, our in-house designer has re-created the unique Engagement ring that Harry gave Meghan.
Having the Diamonds set in White Gold claws with a Yellow Gold band, our Royal Collection ring is a breathtaking rendition of the real piece.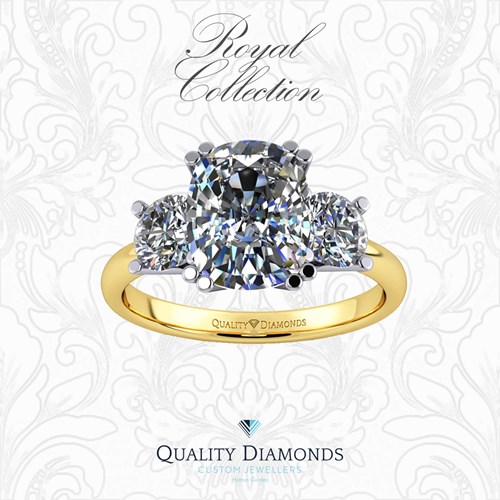 Read more about their Engagement here.
For the jewellery in our Royal Collection, our in-house designer has created 2 pieces, showcasing 2 stunning Diamonds in each piece. The Diamonds are delicately held by 4 White Gold claws, with the main setting in Yellow Gold.

A Cushion cut Diamond is the centrepiece for these designs, with a smaller Round Brilliant
Diamond sparkling above.
The Pendant boasts an intricate Yellow Gold chain, ensuring focus is kept solely on the Diamonds themselves.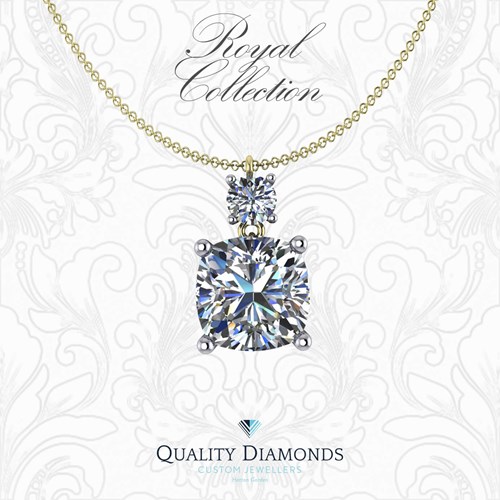 Displaying a sophisticated drop design, the Earrings and Pendant are the perfect accompaniment for the Royal Engagement ring.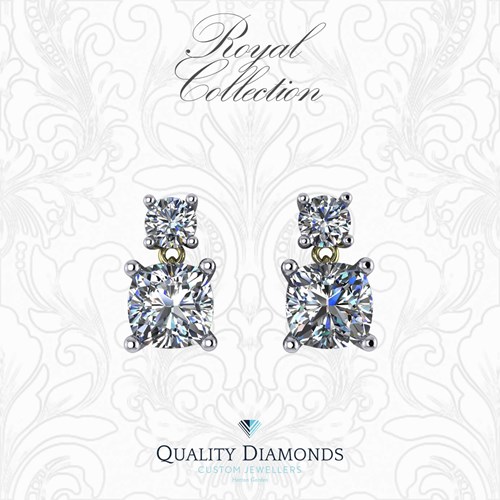 These pieces have been designed to match Ms Markle's engagement ring, and have been made with a Round Brilliant and Cushion cut Diamond in mind.
As with all of our jewellery, the Diamonds are chosen by you, ensuring a truly personal piece. 
As this collection is a bespoke range, for any enquiries please contact our Diamond Advisors.
If you wish to learn more about our Bespoke services, click here.
If you wish to contact us, click here.
Find us on Instagram @QualityDiamonds