You may be planning on buying a promise ring for your partner to show them how much you love them - in this blog we show you some rings that might be perfect for you!
Amorette
Our Amorette setting is one of our most popular rings and is available in all diamond shapes. Whether it's for an Engagement ring, day to day ring or Promise Ring - this style is perfect! 
The name Amorette is inspired by the French meaning for Little Love, this solitaire setting holds the diamond proudly in a delicate Three or Four Claw Setting, depending on the shape of the diamond - maximising the amount of light passing through the stone. The Court shaped band tapers towards the diamond to complement the sparkle.
Below shows examples of 18K Rose Gold Princess, Heart and Emerald Amorettes.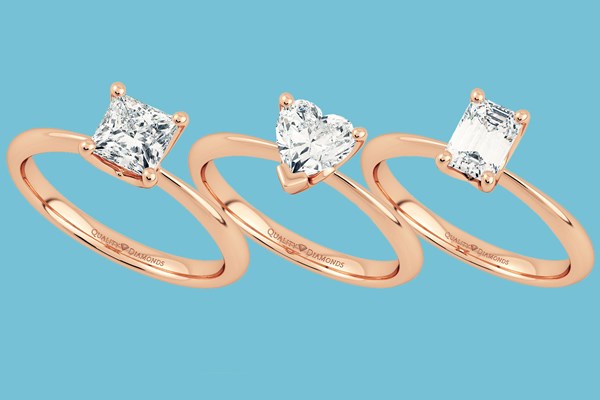 Carys
Our Carys setting is also a popular style of ring, perfect for a promise ring due to its simplicity. Our rings are available in all metals, though 18K Rose Gold tends to be the metal that customers sway towards for Promise Rings. 
Inspired by the Welsh meaning for Love, our Carys setting features Four Elegant Talon Claws to secure the gemstone with a slim rounded band to compliment the sparkle. The open setting maximises the amount of light able to pass through a diamond.
Shown below are 18K Rose Gold example of Round Brilliant Carys, Cushion Carys and Oval Carys.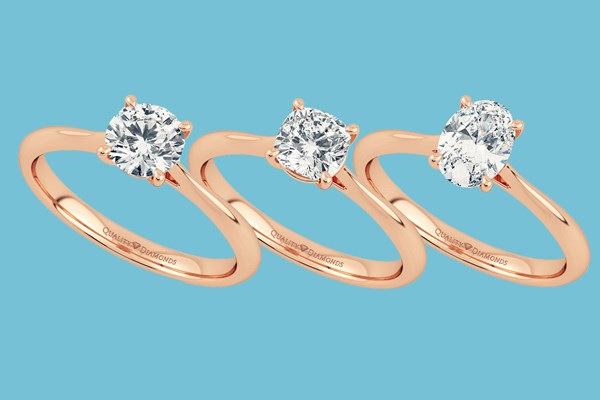 Beau
The name Beau is inspired by the French word for Beautiful, just the meaning of the name is a lovely reason to be giving this to your partner. You could tell them to translate it and the translation is one of the many things you love about them, making it a little reminder whenever it's worn. 
This solitaire ring features Four Elegant Round Claws to secure a diamond with the claws creating a V shaping from the side detail to compliment the sparkle. With no side bezel, this setting truly maximises the amount of light able to pass through a diamond.
Below shows examples of 18K Rose Gold Princess, Oval and Emerald Set Beau.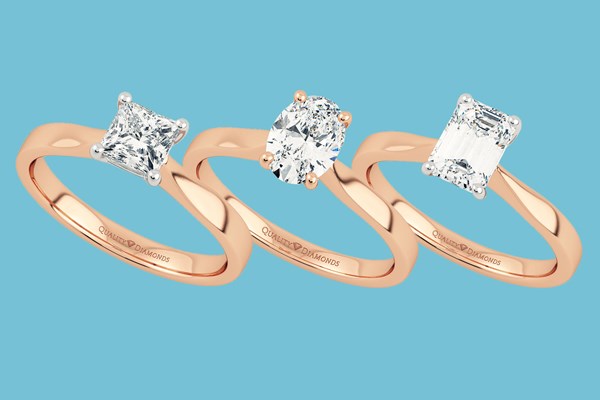 Milena
Perfect if your partner loves a bit more bling! As this ring has Round Brilliant Diamonds set into its shoulders creating an extra sparkly detail totalling 0.21ct. Milena is inspired by the Slavic word for Love and Warmth, this vintage-style features Three Claws securing the diamond which opens detailing at the sides to allow the light to compliment the diamond.
Below shows examples of 18K Rose Gold Pear Milena, Oval Milena and Heart Milena.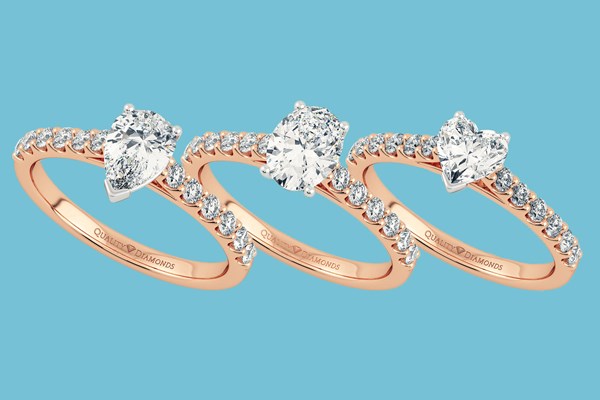 Amada
If your partner is a lover of big stones, this ring is faultless. Though you can have whatever size stone you wish for in all of our settings, a big stone in our Amada looks absolutely stunning. The name Amada is inspired by the Spanish word for Beloved, this Contemporary Solitaire sweeps towards the Round Brilliant Diamond splitting elegantly to create four ground claws, each creating a pretty V shaping detail from the side. This detailing exposes the diamond to lots of light allowing it to maximise sparkle.
Shown below is the Round Brilliant Amada in 18K Yellow Gold, Platinum 950 and 18K Rose Gold.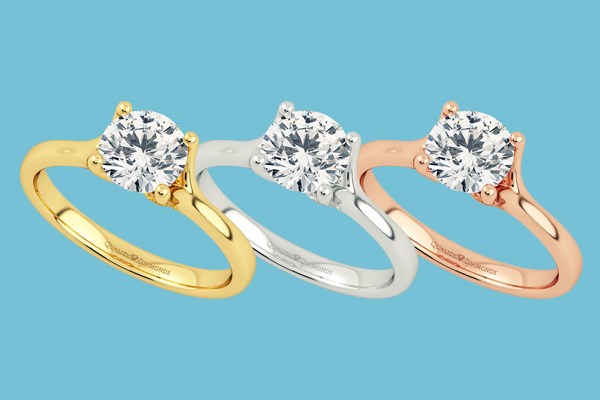 Athena
This style of ring is a sparkly twist on a classic diamond set ring, making it lovely to buy as a Promise Ring. Inspired by the Greek Goddess of Wisdom. Our Vintage Solitaire Athena features a twisting band crossing over to become a Four Claw Setting to hold the Round Brilliant Diamond. The alternate Diamond Set Shoulders adds beautifully to the Vintage Style of this design.
Shown below is the Round Brilliant Athena in 18K Yellow Gold, Platinum 950 and 18K Rose Gold.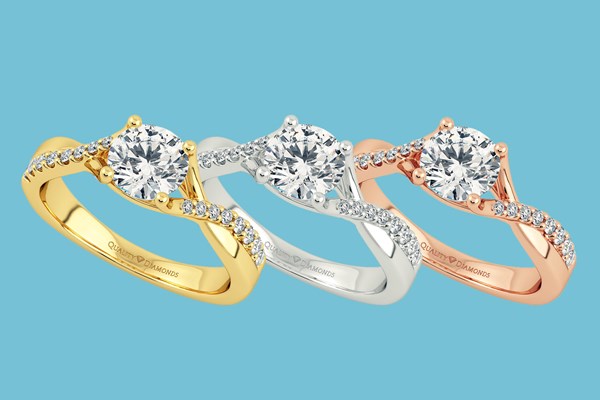 The above rings are just a few of the many styles we have available on our website. If you have your own style in mind, that's great! If you contact us, we can make you a bespoke ring: whether it's diamonds or gemstones you want, you can have it!
We also have an Etsy page with rings we currently have in stock, these are all completely unique.
To view our Diamond Rings, click here.
To view our Etsy Products, click here.
Learn more about our Bespoke services.
If you wish to contact us, click here.
Find us on Instagram @QualityDiamonds