Your Anniversary is just around the corner and you want to buy your partner something special - how about an Eternity ring? The ultimate symbol for your eternal love, perfect!
Eternity Rings are usually given on a significant anniversary but there are no rules and can be given to your partner any time after your marriage. Having said that, they are perfect for a one year Wedding Anniversary and can be matched with your wedding and/or engagement ring!
Popular Eternity Rings:
Round Brilliant Channel Set
Channel Set Eternity Rings are well-liked, especially in 2mm width. Our most popular coverages are undoubtedly full and half, as seen below, as they have more diamonds. Our Channel setting comes in many widths and diamond shapes: these range from 2.0mm to 4.0mm depending on the diamond cut which also include Round Brilliant, Baguette and Princess.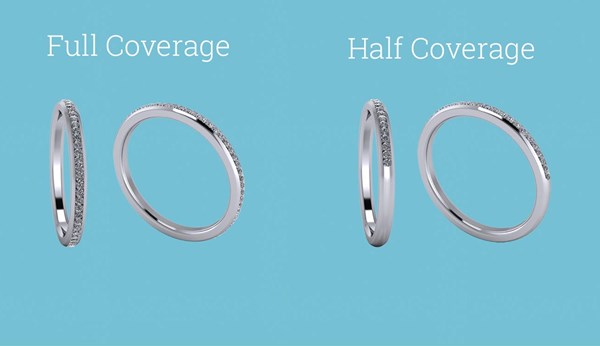 Round Brilliant Micro Pave
Our most desired Eternity Ring is definitely our Micro-Pave setting, ranging from widths of 1.8mm and 2.5mm with 2mm being the most in-demand.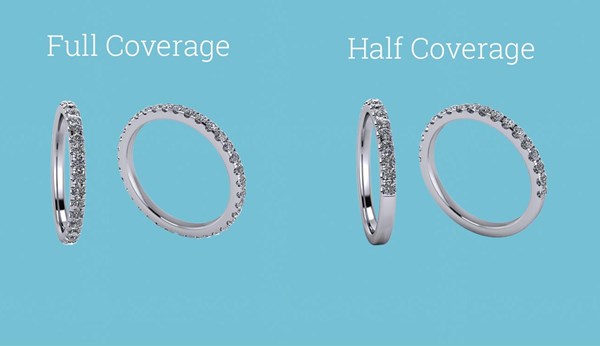 Round Brilliant U-Collet
Our U-Collet Eternity Rings are very popular, especially our full coverage (which unfortunately cannot be resized) and half coverage. The width sizes range between 1.5mm and 3.2mm, where 2.0mm is our most sought after width (as shown below).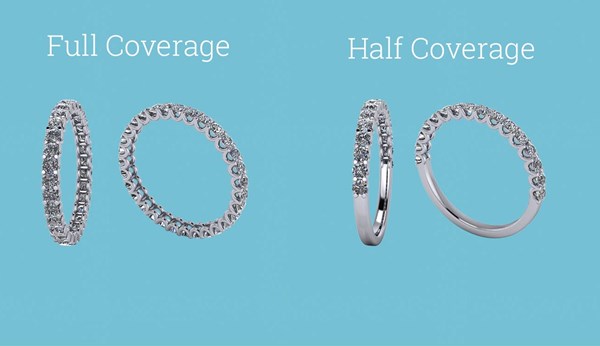 Bespoke Eternity Rings:
Here are Quality Diamonds, we offer a bespoke service where we can design your perfect Eternity Ring with you! 
If you prefer not to have diamonds, we have many gemstones to choose from; perhaps your birthstone?
If you would like to make your Eternity Ring even more personal, we may be able to include gemstones from a family heirloom with sentimental value.
We offer many different Eternity ring options, view some here.
To view another Eternity Ring blog, click here.
Learn more about our Bespoke services.
If you wish to contact us, click here.
Find us on Instagram @QualityDiamonds