If you love the simplicity and style of a classic design, but lust over something a little more unique; then you'll love our selection of Contemporary designs!
A mixture between the Classic stylings of a Solitaire, and the boldness of a Vintage piece; a Contemporary design brings together an element of unique class.
If you aren't the kind of girl who likes the Vintage design, but still crave for something a little more distinctive than the Classic styles, then a Contemporary design is the way to go.
Modern and Sophisticated, Contemporary designs come together to make the perfect blend of an eye-catching design, whilst keeping a subtle simple finish. So it's no wonder that with its artistic features, Contemporary designs are a popular choice amongst modern day Brides.
When it comes to Contemporary Engagement rings, you'll find that they are fairly similar to a Solitaire design. It's the subtle features that give these gorgeous rings their unique twist.
We have a large selection of Contemporary designs, all available in Platinum, Palladium, 18K White Gold, 18K Yellow Gold and 18K Rose Gold. With a charming range of Diamond shapes to choose from too.
To give you a taster of the Contemporary stylings, we've listed 5 of our favourite designs.
This gorgeous Contemporary design flairs and splits at the shoulders to create a striking V shape detail, allowing maximum light to flood through the diamond and generate optimum sparkle. The arms of the V raise up to cap the tips of the slender Marquise Diamond, at once securing it and enhancing its natural shape.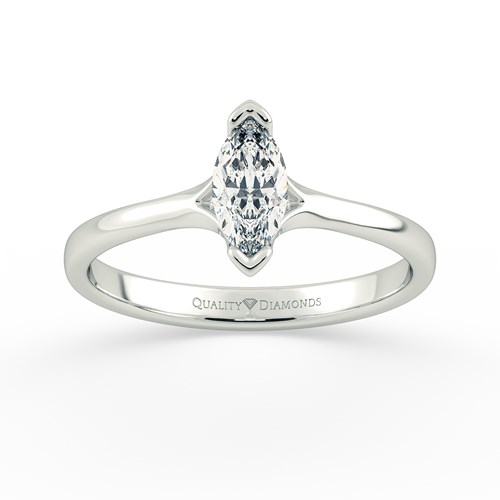 Taking its inspiration from the French word for Loyalty, our Contemporary Solitaire flares at the shoulders employing the modern tension technique to suspend the Brilliant Round Diamond above the band. Fully exposed on two sides, light floods through the diamond creating magnificent sparkle.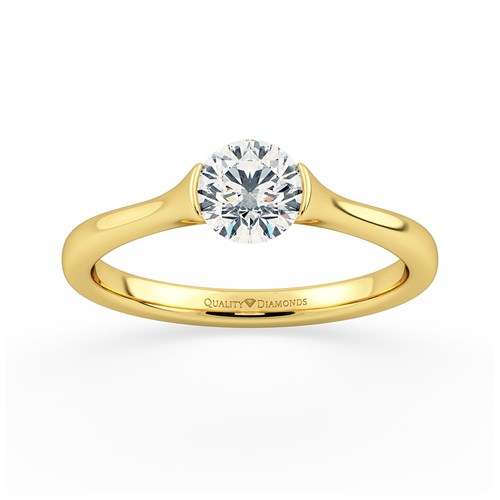 Inspired by the Italian word for Hug and Protect. Abbraccio features Four Claws that twist to secure the Princess Cut Diamond at compass points. The delicate prongs are positioned to maximise light passing through the diamond and produce the most exquisite sparkle. Eighteen Round Brilliant diamonds are channel set into the shoulders covering the whole of the top of the band in sparkle.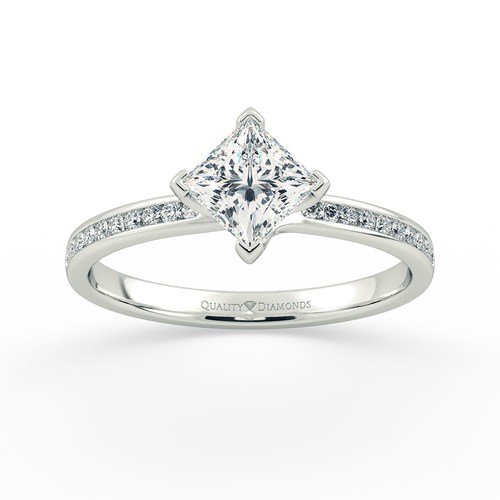 This Contemporary design takes its inspiration from the Greek Mythological meaning for Graceful. Our Aura design holds the Brilliant Diamond securely in a Bezel setting with the band delicately crossing underneath the diamond. The band gently tapers into the Diamond to draw your eye to the beautiful Sparkle.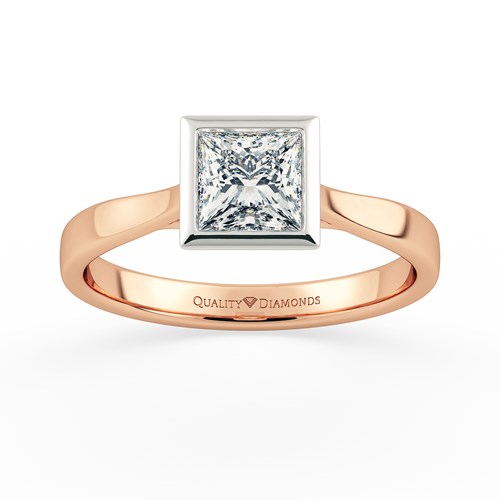 Inspired by the Roman Goddess of Marriage, our Contemporary Solitaire Vesta deepens to hold a Round Brilliant Diamond flush within the band. The smooth setting of this design creates a Modern Elegant look.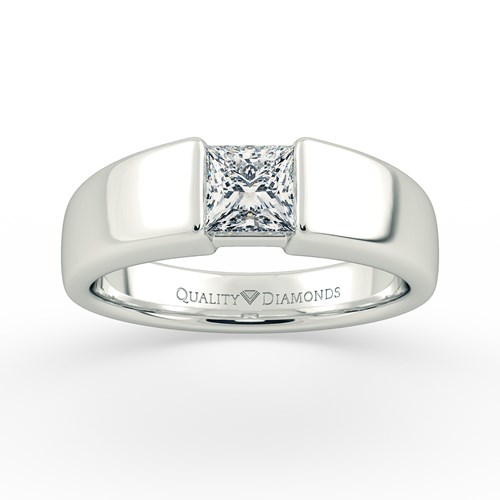 All of these stunning rings are available on our website: so to shop more of our Contemporary Designs, click here.
If you wish to learn more about our Bespoke services, click here.
If you wish to contact us, click here.
Find us on Instagram @QualityDiamonds