If you're here for some ring inspiration and you love the contemporary look, this blog is made for you! Below are some of our most popular modern styles of engagement rings.
Vesta in Platinum
With this ring, the diamond shapes available are Round Brilliant and Princess: these are two of our most popular and modern diamond shapes. The smooth setting of this design creates a contemporary, elegant look.
Aura in Platinum 
Inspired by the Greek Mythological meaning for Graceful. This Contemporary Solitaire Aura holds a Round Brilliant, as well as a Princess, Diamond securely in a Bezel setting with the band delicately crossing underneath the diamond. The band gently tapers into the Diamond to draw your eye to the beautiful Sparkle.
Carina in Platinum
Platinum is a modern metal and is commonly bought at Quality Diamonds: it can be at a higher price range due to its benefits. These Carina rings, available with a Round Brilliant or Princess cut diamond, are a contemporary solitaire where they hold the gemstone in a modern bezel setting to compliment its elegant design. 
Round Brilliant Anita in Platinum
The Round Anita uses modern tension techniques with two large flat prongs to secure the round gemstone, these prongs encase the sides and follow the contours of the stone to a beautiful deep V. The band sweeps round the finger with the shoulders staying wide creating a feeling of weight and luxury.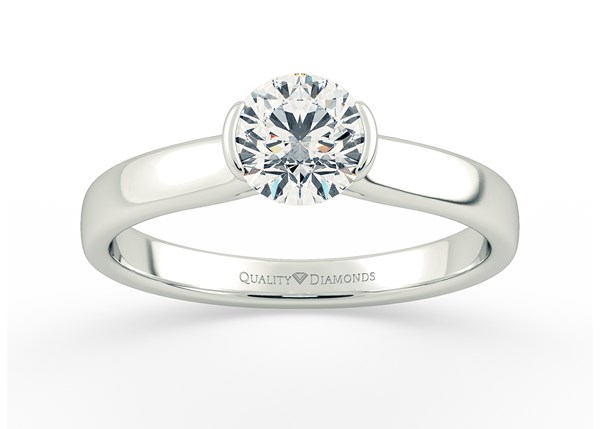 Round Brilliant Lealia in Platinum
Inspired by the French word for Loyalty, this Contemporary Solitaire flares at the shoulders employing the modern tension technique to suspend the Brilliant Round Diamond above the band. Fully exposed on two sides, light floods through the diamond creating magnificent sparkle.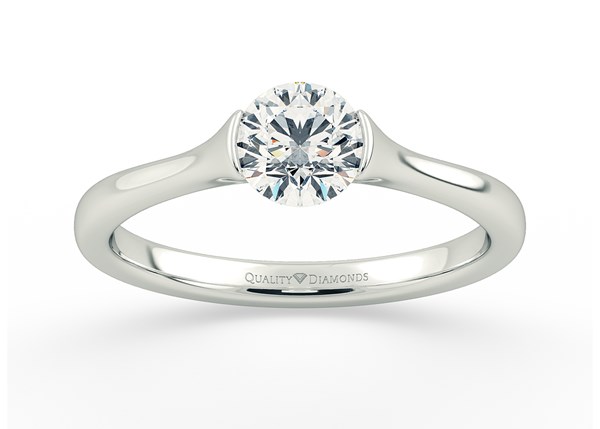 Oval Hanita in Platinum
Oval is a modern diamond shape but it's less common than the Round Brilliant and Princess diamonds, this classic solitaire twists to hold the diamond in a Tension Style Setting allowing light to compliment the twinkles perfectly.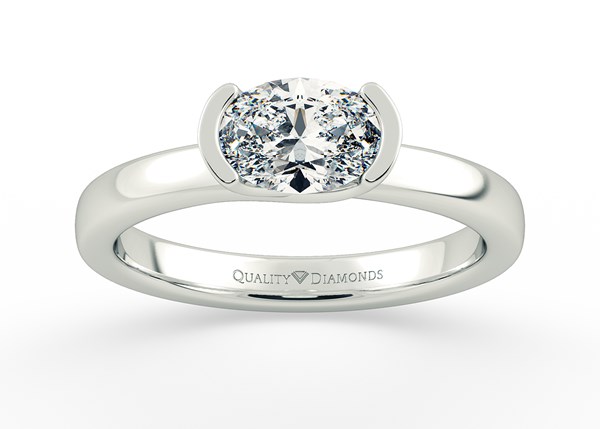 Round Brilliant Jolie in Platinum
Inspired by the French word for Cheerful. This Contemporary Solitaire Jolie wraps around the Brilliant Round Diamond with the band creating a ribbon effect to hold the Diamond securely. The delicacy of this twist design shows off the sparkle perfectly.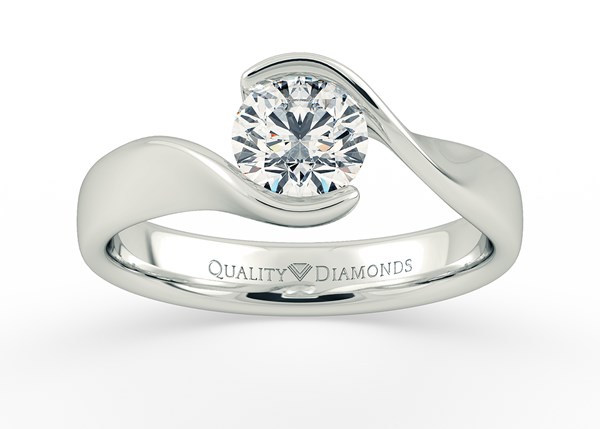 Princess Alvera in Platinum
As you may have noticed, none of these rings have claws - this is common for contemporary rings. Having no claws means you're less likely going to catch them on something like a rubber glove which may rip making them more convenient to wear. This ring has a tension style setting which holds a princess cut diamond with the sides open to allow light to enter the gemstone.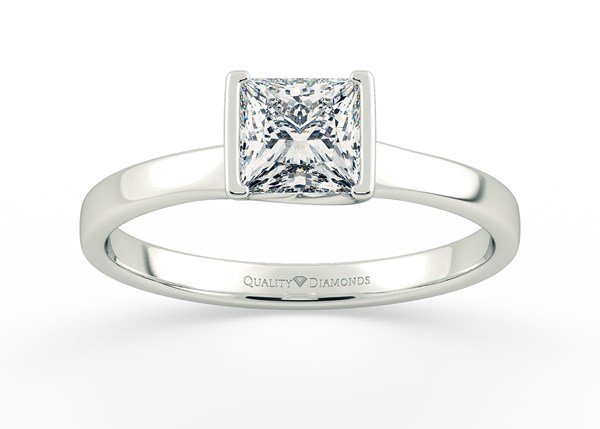 If you wish to view our Engagement rings, click here.
If you wish to learn more about our bespoke services, click here.
If you wish to contact us, click here.
Find us on Instagram @QualityDiamonds