Fallen in love with Rose Gold like we have? Take a look at our top picks for Rose Gold rings..
Being one of the top style's in today's fashion, Rose Gold is set to continue it's trend in 2017. Rose gold engagement rings and wedding rings are becoming more and more popular, with it's beautiful rose blush colour, it's no wonder that a Rose Gold Diamond Solitaire is the most popular ring on Pinterest.
Rose Gold is that perfect blend of Yellow Gold and Copper, giving off a warm subtle pink glow. A compliment to all skin tones, Rose gold is considered the most romantic metal due to its pinkish-red colour.
Here at Quality Diamonds, we have an extensive range of beautiful Rose Gold rings to choose from. Below you'll find 5 of our favourite Rose Gold designs.
One of our top picks, the Lusso is similar in design to the most pinned ring on Pinterest at the moment. Taking inspiration from the Italian word for 'Luxury', our Lusso Solitaire elegantly holds a beautiful Round Brilliant diamond.
If it's a vintage design you love, then our Oval Bijou is sure to capture your heart. Inspired by the French word for 'Jewel', the Oval Bijou is an eye capturing design. The Bijou is also available in Princess Cut, Round Brilliant, Heart, Emerald, Pear and Marquise.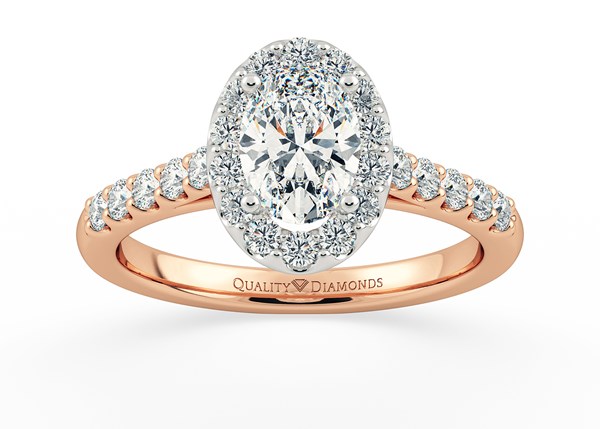 This gorgeous contemporary design is guaranteed to turn heads. With it's Channel set Princess cut Diamonds and Blue Sapphires, this Emerald Cut Solitaire looks stunning in its 18ct Rose Gold band.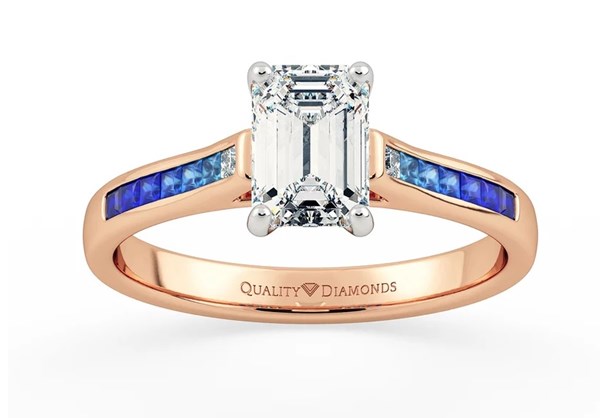 With inspiration from the Italian meaning for 'Sweet', our Dolce ring offers a sparkling Princess cut central Diamond, encased in a halo of Round Brilliant diamonds.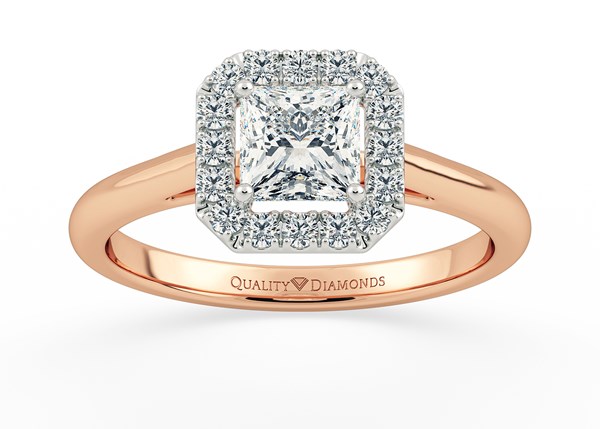 Another one of our classic vintage designs, the Milena features an alluring Pear diamond, with Round Brilliant diamonds delicately set into the shoulders, giving an extra sparkly finish.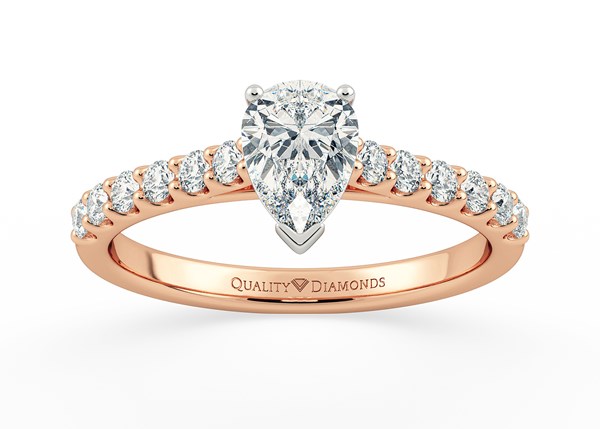 These rings are all available on our website, and with our bespoke Engagement ring design process, we guarantee you'll find a design you love! To see our full collection of Rose Gold rings and to start designing your own, click here.
If you wish to learn more about our Bespoke services, click here.
If you wish to contact us, click here.
Find us on Instagram @QualityDiamonds