Learn all about Heart cut Diamonds, and see 4 of our stunning Engagement rings!
What better way to say I love you, than with a Diamond shaped like Love itself!
The symbol of affection, the heart is a known token of ones Love.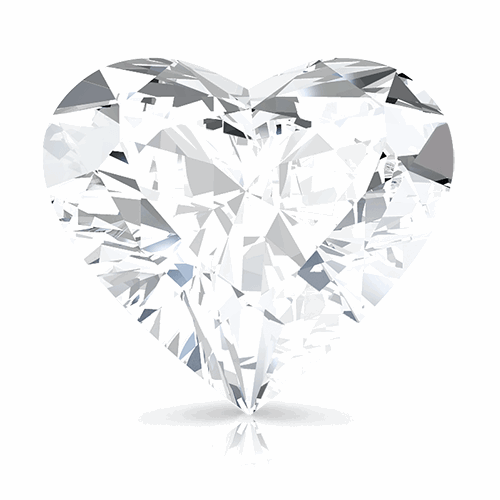 The Heart cut Diamonds exact origin cannot be pinpointed, but it is known to have been around as long ago as the 15th and 16th centuries. Historically, the heart shape Diamond referred to any Diamond that was triangular or pear shaped with rounded corners. However, the modern heart shape that we see today, fully emerged in the early 1900's.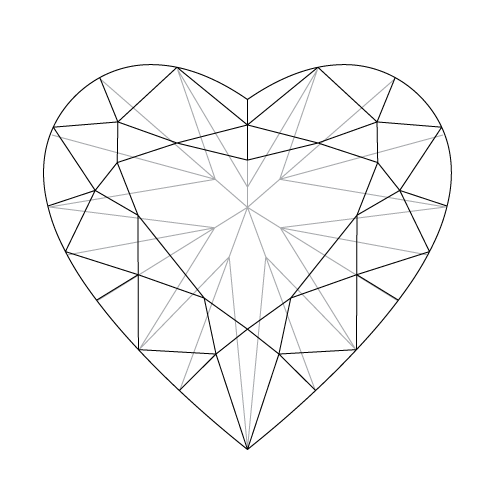 Graceful and romantic, the Heart shape Diamond is the perfect way to remember a Valentine's proposal.
We've chosen 4 of our Heart cut Diamond rings, that we think will guarantee a yes!
Heart cut Amorette in Platinum.
Designed by our in-house designer, our Heart cut Amorette holds the Diamond in a delicate 3 claw setting. The Platinum band tapers to the centre stone, optimising the brilliance and beauty of the Diamond.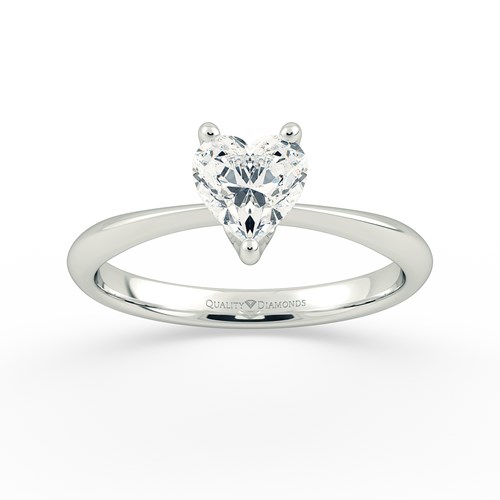 Diamond set Heart cut Milena in 18K Rose Gold.
This classic Vintage design features a 3 claw setting for the Heart cut Diamond, with Round Brilliant Diamonds set into the shoulders of the band. Breathtakingly elegant in 18K Rose Gold.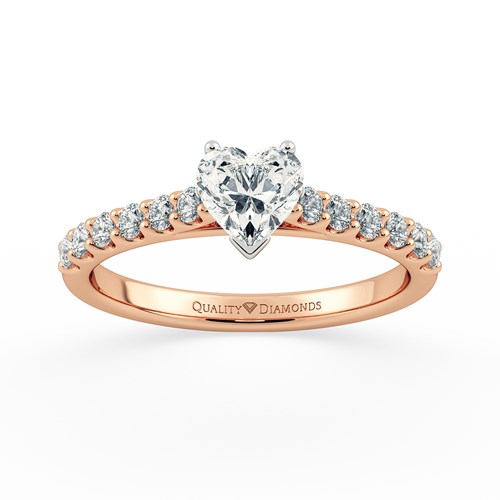 Diamond set Heart cut Bijou in 18K White Gold.
Bold and daring, this Heart cut Diamond sparkles dramatically in our Bijou halo design. Decorated with Diamond set shoulders, and encased in a Halo of Round Brilliant Diamonds, this design is sure to steal the show.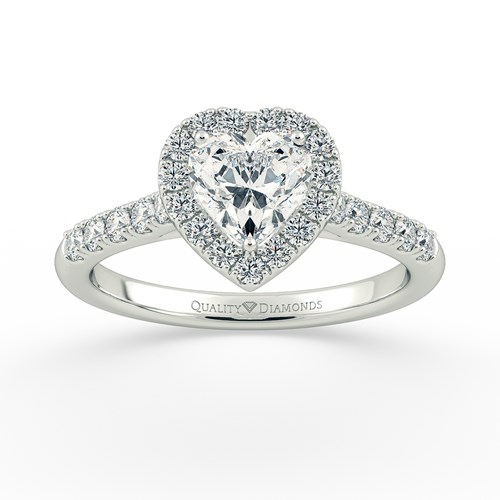 Heart cut Hera in 18K Yellow Gold.
Vibrantly set in 18K Yellow Gold, the Hera design holds the Diamond in three claws, enhancing the shape of the stone. With it's simple and sophisticated style, it's a beautiful choice for a classic vintage feel.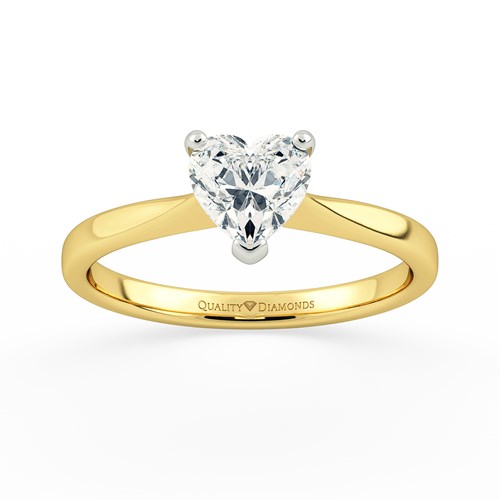 So if you're planning that Valentines proposal, don't forget to check out our Blog on Proposal Ideas, and browse our stunning collection of rings!
To find more Heart cut Engagement rings, click here.
To find Heart cut Diamond Earrings, click here.
If you wish to learn more about our Bespoke services, click here.
If you wish to contact us, click here.
Find us on Instagram @QualityDiamonds