Join us in our 3 part guide, helping you find the Engagement ring of her dreams.
Thinking of popping the question, but haven't a clue on what Engagement Ring style she likes?
We've come up with our 3 part guide on the starting point for Engagement Ring designs, and a way to help you narrow down the choices!
1. Think about the styles that are available
Firstly, we're going to show you the Design Styles we have, and the most popular design styles you'll find across the jewellery industry.
Classic. Contemporary. Solitaire. Diamond Set. Vintage. Art Deco. Halo.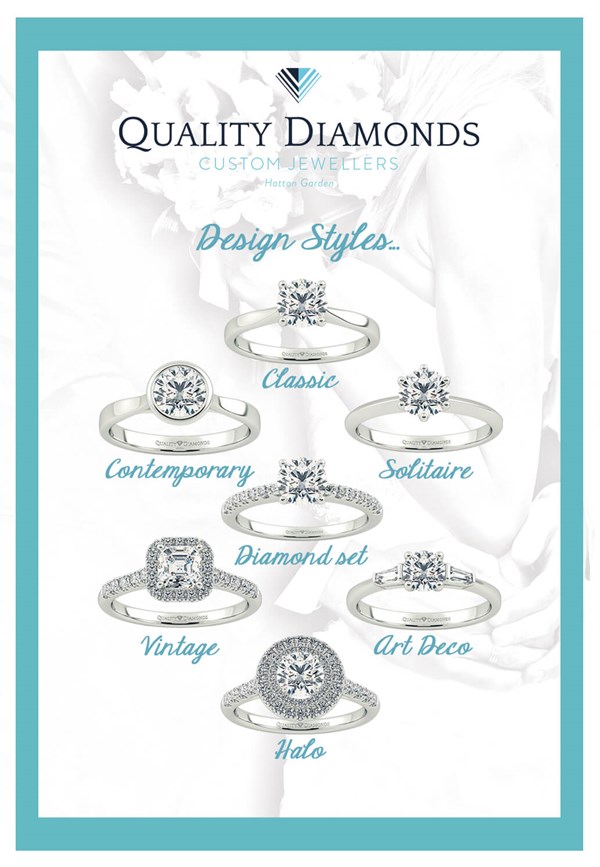 Familiarise yourself with what kind of designs are available. Start to think about what kind of ring you can see her wearing, and what kind of design you think suits her.

Think about the style of her current Jewellery; is it more subtle like the classic designs, or does she go for sparkly styles like the Vintage and Halo settings?
2. What personality does she have? Does it match her Jewellery?
Next, we've chosen 6 styles and their counterpart rings, that match individual personalities.
Classy, Modern, Traditional, Romantic, Unique and Bold.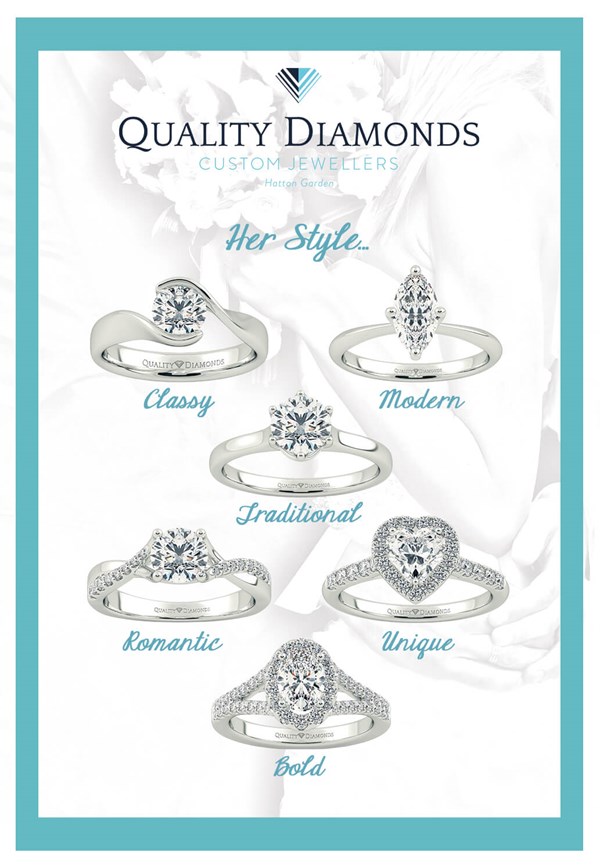 Which one would you say she is?

Compare this to the style you chose from the first list.
3. What Diamond shape would she like?
Lastly, we've compiled the different diamond shapes available. That way, you can compare them all side by side, and think about which one would suit your partner, or which one she would choose.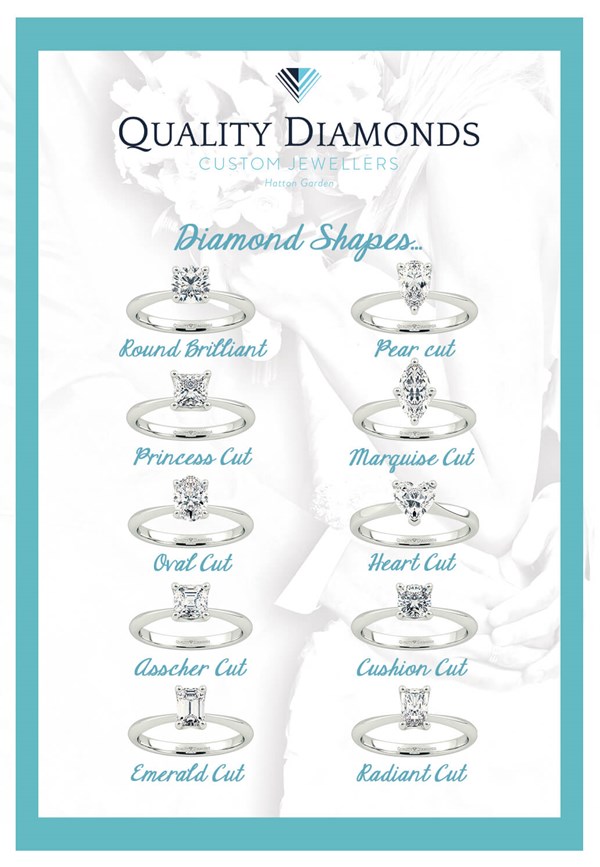 Once you've narrowed it down to a particular design, it's time to start shopping for that dream ring!
Now that you've chosen your setting it's time to get clued up on Diamond Knowledge: to read our Diamonds 101 blog, click here.
If you wish to learn more about our Bespoke services, click here.
If you wish to contact us, click here.
Find us on Instagram @QualityDiamonds