Why settle for one diamond when you can have more? This blog introduces you to some of our favourite Multi-Stone rings that are available on our website.
Now there is no surprise that jewellery like this is so popular, they can really stand out and they are a wonderful conversation starter.  There is something so captivating about intricate designs like these below that make them truly beautiful. The level of detail that goes into these rings is outstanding and makes them feel that bit more luxurious.
Diamond Set Cushion Eclat
Inspired by the French word for Sparkle. Our Vintage Design Eclat holds a Cushion Brilliant Diamond in a four claw setting with a double row of surrounding brilliant round diamonds this Tiffany Soleste Style design has a dramatic impact of sparkle.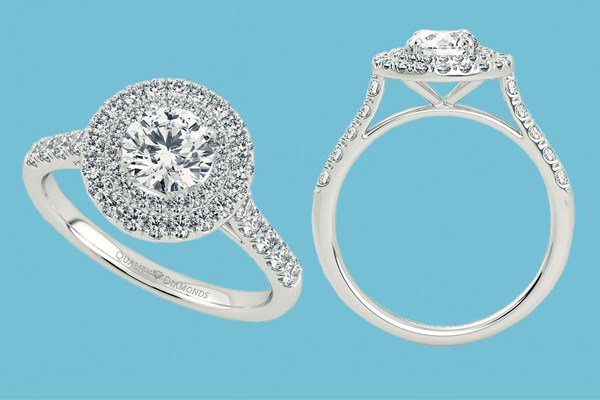 Trilogy Emerald Vida 
Inspired by the Hebrew meaning for Dearly Loved. Our Art Deco style Trilogy Design with a central emerald cut features two additional tapered baguette cut diamonds with total approx weight 0.30ct. The tapering band leads your eye to the stunning diamonds. Final total Baguette Carat weight will depend on central diamond size.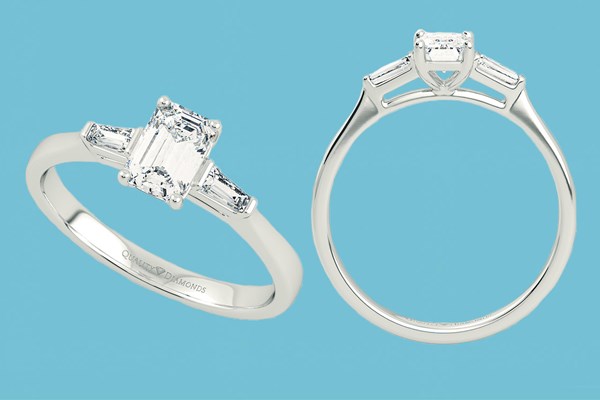 Trilogy Round Brilliant Milada 
Inspired by the Czech meaning for My Love. Our Milada Design features a Central Round Brilliant Diamond with complimenting tapered baguettes with total weight of approx 0.30ct set either side. The U shaped Four Claw Setting shows off the sparkle beautifully along with the split detail in the band. Final total Baguette Carat weight will depend on central diamond size.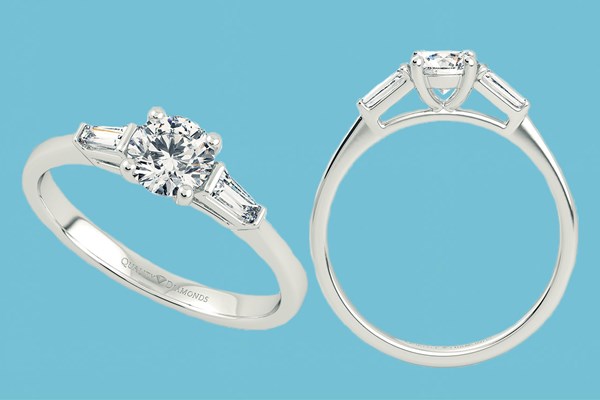 Diamond Set Ahava
Inspired by the Hebrew word for Love. Our Classic Vintage Ahava design holds a Round Brilliant Diamond in a delicate Four Claw setting. The Solid shoulders, each channel set with five round diamonds, taper in to emphasise the size and beauty of the stunning central diamond. The Central setting holds the central Diamond proud of the band then follows the contours down to form deep open V shapes which allow light to flood through the diamond and generate exceptional sparkle.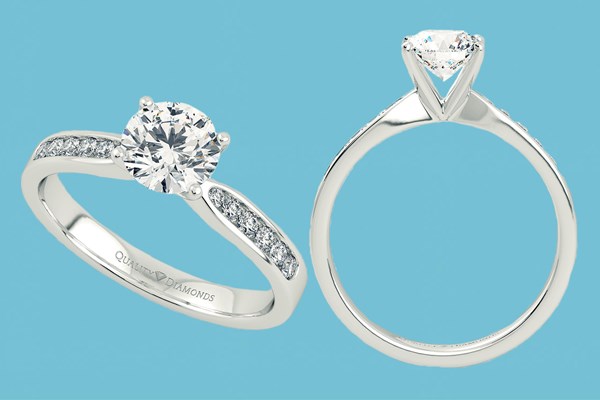 Diamond Set Princess Minna
Inspired by the German meaning for Love. Our Classic Vintage Solitaire holding a Stunning Princess Cut Diamond in a Four Claw Setting shows the diamond off beautifully with the Tiffany Lucida Style twist underneath the diamond. To compliment the sparkle the Round Brilliant diamonds have been grain set into the shoulders.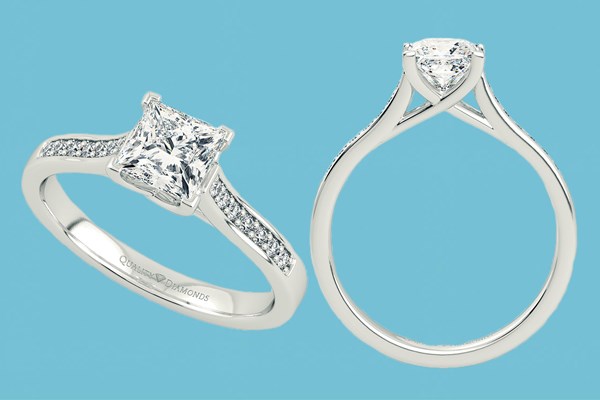 These rings are absolutely gorgeous but they may not be doing it for you, well you're in luck because we can provide an array of multi stone rings that ARE perfect for you: whether they're bespoke or from our website. 
To view our Etsy Products, click here.
Learn more about our Bespoke services.
If you wish to contact us, click here.
Find us on Instagram @QualityDiamonds