Learn all about our Amorette collection, designed by our in house designer!
Here at Quality Diamonds, our collection is home to a range of stunning settings that have been personally handpicked by our very own in-house design manager.

Slowly but surely, we have added some of our own exclusive Quality Diamonds designs into the mix, that have been designed purely for you, by that very same designer.
Amorette.
Last Summer, we introduced one of our stunning new collections to our website. The 'Amorette' design.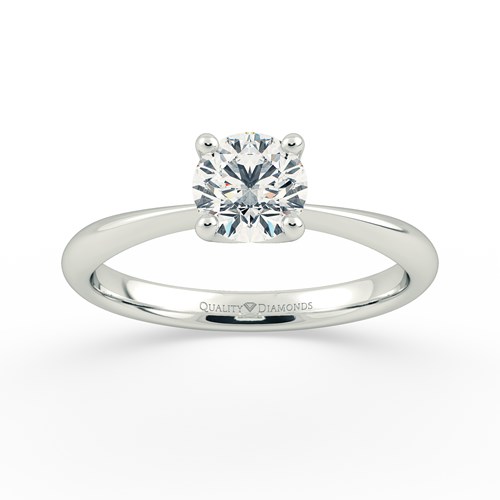 Available in all metals, and suited to all Diamond shapes, the 'Amorette' is a versatile design that is elegant in every way.
Designed by our in-house designer on the latest CAD software, the 'Amorette' is the perfect choice for someone who wants the majority of their budget saved for the Diamond itself.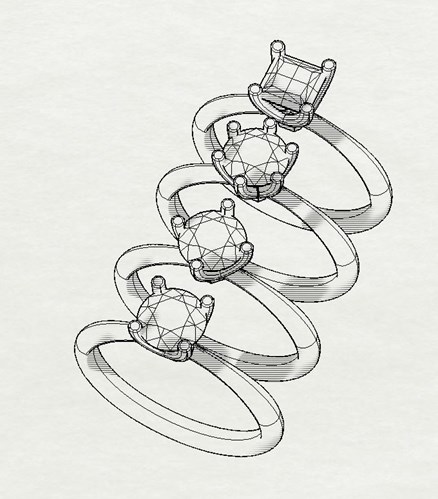 Boasting a slimmer band and a classic design, our Amorette Ring is a desirable option for someone who loves the petite stylings of a delicate band.


By setting our Diamonds on a slimmer band, we're able to keep the cost down, whilst still ensuring maximum security and protection for your stone.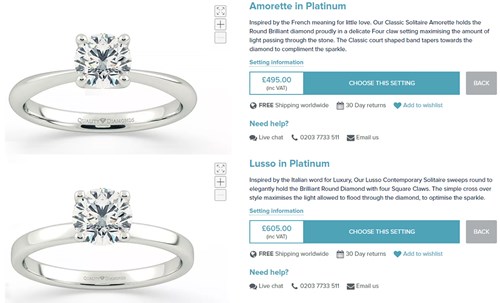 Inspired by the French meaning for 'Little Love', our Amorette designs hold the Diamonds proudly in an open setting, maximizing sparkle potential.
These rings are available in 18K White Gold, 18K Yellow Gold, Platinum and Palladium.
To shop our stunning collection of Solitaire rings, click here.
If you wish to learn more about our Bespoke services, click here.
If you wish to contact us, click here.
Find us on Instagram @QualityDiamonds
*Prices shown are as of 07.03.2018. Prices are subject to change.