If you love simple yet sleek rings, you have come to the right place! In this blog, we will be suggesting styles of engagement rings for all you minimalists.
Simpler Engagement rings are super pretty, even more so practical. If you love one of these rings but wish to make altercations, for example, to make a thinner band or if you would prefer a smaller diamond: feel free to contact us as we offer bespoke services. 
Round Lealia in 18K Yellow Gold
This Lealia setting with a Round Brilliant diamond is absolutely stunning. Our Contemporary Solitaire flares at the shoulders and fully exposes the diamond from two sides allowing light to flood in.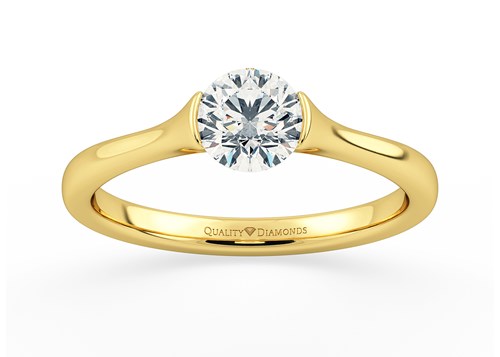 Princess Nara in 18K White Gold
This Nara setting is inspired by the Gaelic meaning of happy. This Classic Contemporary style features four claws which secure and elevate the Princess cut Diamond proud of the finger.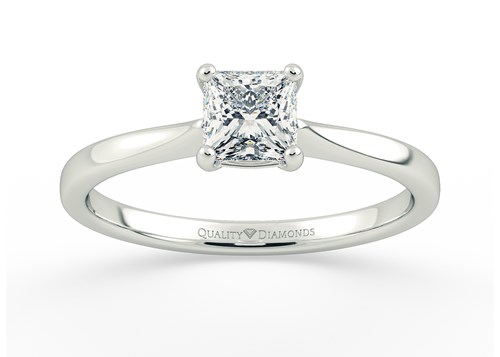 Princess and Round Carina in 18K White and Yellow Gold
Carina is inspired by the French word for Pure: our Contemporary Solitaire Carina hold a Princess cut diamond in the first image and a Round Brilliant cut diamond in the second. They are held in place by a modern Bezel setting, complimenting this elegant and simple style. 
Kelly Osbourne wore this understated style of Engagement Ring on her left hand back in 2013.
Diamond Set Princess and Round Abbraccio in18K Rose Gold
Inspired by the Italian word for Hug and Protect: the Abbraccio setting features four claws that twist to secure the main Diamond. Eighteen Round Brilliant diamonds are Channel set in to the shoulder covering the whole of the top band.
Marquise Kalila in Platinum
Our Kalila Setting is inspired by the Arabic meaning for Beloved, this Contemporary Solitaire style flares and splits at the shoulders to create this beautiful V-shape detail: this allows maximum light to flood into the diamond and generate optimum sparkle.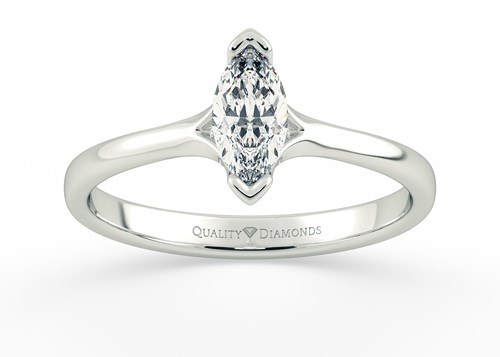 Princess Lusso in 18K Rose Gold
This Contemporary Solitaire ring is effortlessly sophisticated, the setting Lusso is inspired by the Italian word for Luxury: which this ring clearly is! The band simply crosses over to hold the Princess cut diamond in to place elegantly.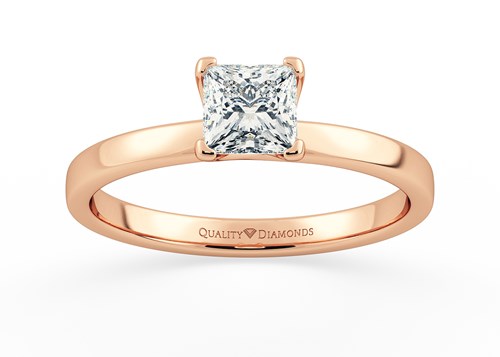 Alegra in 18K Yellow Gold
Our stunning Contemporary Solitaire engagement ring elevates this Round Brilliant Diamond with its three claws: Alegra is inspired by the Italian word for Joyful.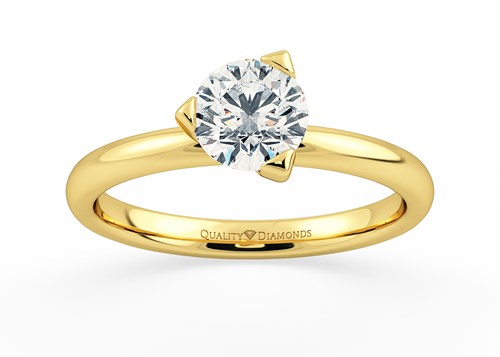 If you wish to learn more about our Bespoke services, click here.
If you wish to contact us, click here.
Find us on Instagram @QualityDiamonds