Engagement rings are the first step into forever with your partner, but how do you make it perfect? Design it together of course!
Why should you design your Engagement ring together?
It makes the experience personal for both of you. Making the ring together as a couple, there will be more meaning behind it.
If you want to propose spontaneously or with only the diamond; because your partner has a specific style in mind.
You have the choice to plan ahead, as you're able to match your engagement ring to your dream wedding ring.
Bespoke designs allow you to reflect your more ethical side, perhaps by having fairtrade metal and increasingly popular lab-grown diamonds.
What to consider when designing the ring:
Your engagement ring should reflect you! So think about your core values, interests and personality traits.
Perhaps incorporate both you and your partner into the engagement rings design.
Be unique! No-one else will have the same ring.
Remember your budget! Strike the right balance between the quality and size of the statement diamond and any accent diamonds.
Consider your day to day lifestyle, will it get in the way of what you do? Will you have to take it off often due to your job?
What do YOU want? Whoever is wearing the ring should love it endlessly and not have any doubts.
Consider the size of your finger in comparison to the diamond shape and size you want. If you prefer a larger diamond but you have small fingers, longer shaped diamonds are a good option to consider, for example, Pear, Marquise and Emerald cuts.
Things you can do to help create your perfect ring:
Look for inspiration online and do your research. Knowing about the cut of diamond you would like and the type of metal will help narrow down your ideas.
Consider the style, metal type and diamond shape you like the most and what represent you (or your partner) the most! 
Plan an idea of the styles and inspiration you like the most.
After all of the above, create a rough sketch to use at your bespoke appointment.
A bespoke, customer-designed engagement ring:
Here's an example of a bespoke engagement ring designed by both lovely partners. The couple knew (mostly!) what they wanted; a Three Stone Halo Diamond Ring in Platinum, but were torn between three diamond shapes: Round Brilliant, Princess and Asscher. After discussions with our designer on the finer details, they narrowed the choice down to Princess and Round Brilliant diamonds.
To help make the final choice, we 3D printed waxes of both designs so they could see them in person, try them on and see which they preferred on the hand… and the winner was... the Round Brilliant design, great choice!
They decided on some further refinements to the design, as they wanted the centre diamond and halo band to be separated from the side diamonds. We redesigned the main halo band by moving it higher up to elevate and make it stand out: giving it the perfect final touch.
Here are some photos we have of the steps it can take to design the perfect ring for you!
These are the Asscher diamond set ring CAD design that the couple decided wasn't for them.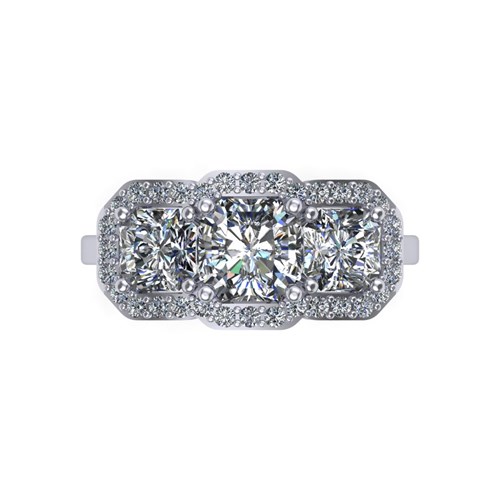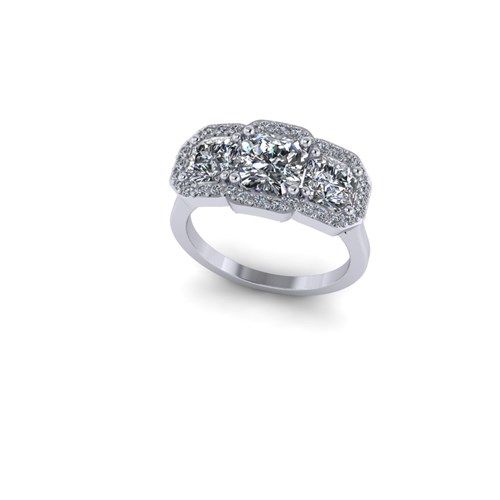 This is the first 3D print of the Round Brilliant design, which they decided was the style for them!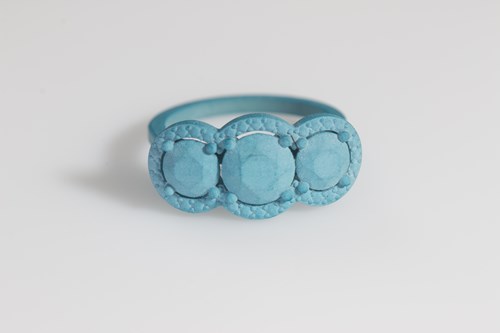 These are the final CAD designs and 3D print, which they absolutely fell in love with and knew was the perfect engagement ring.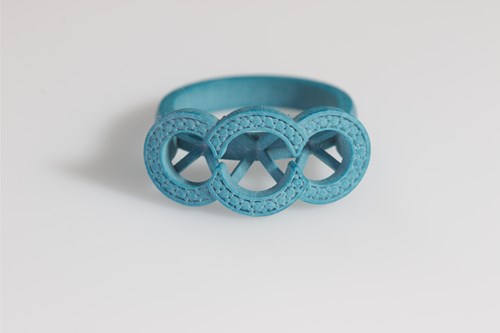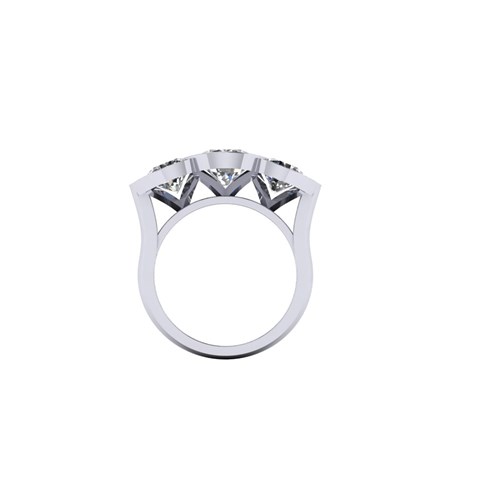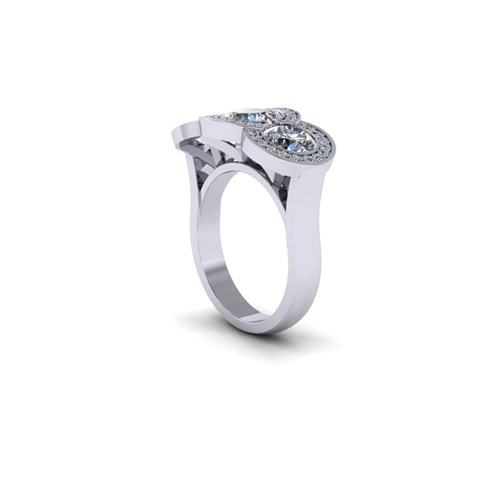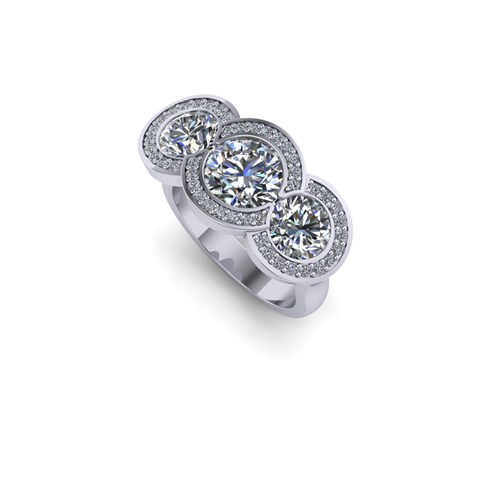 And here is the finished design: The Three Round Brilliant Stone Halo Diamond Ring in Platinum. Absolutely stunning!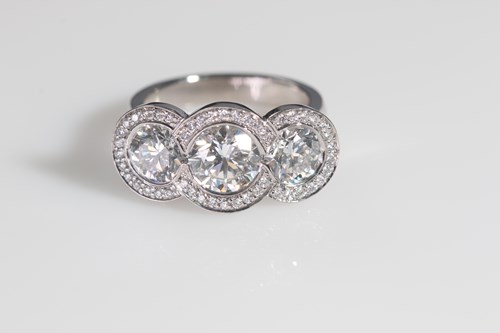 If you wish to contact us, click here.
If you wish to find out more about our bespoke services, click here.
Find us on Instagram @QualityDiamonds