Our Vintage style Engagement rings portray the fashion and elegance of dazzling times, and we've chosen 5 rings that beautifully showcase what it truly means to be Vintage.
Buying Vintage rings can sometimes come with unpredictability, requiring lots of research and investigation into your chosen ring. Nowadays, the Vintage style has swept the UK, with more and more people searching for that beautiful Vintage piece.
In the 1900's the Art Deco period brought many styles to the world of fashion and design. When it came to Jewellery, the designs became bolder and brighter, and more sparkly than you could ever imagine.
With designs that emphasised luxury and sophistication, we saw an increase in coloured gemstones and intricate details; the use of varying Diamond cuts became a popular element, Baguettes and Emeralds being the most favourable.
Platinum and White Gold became the most used precious metals for Engagement Rings, sweeping in front of the very traditional style of Yellow Gold.
Here at Quality Diamonds, we have designed a collection of Engagement rings with the Vintage style in mind. Giving you the chance to have the look and design of a Vintage ring, but with the expertise, and peace of mind, of buying from a reputable jeweller.
With inspiration taken from the Spanish word for Enduring, our Vintage inspired Dante Halo Design holds the Round Brilliant Diamond in a Bezel Setting. Surrounding Diamonds are then grain set into the band, making this Stunning Tiffany style Legacy Design sparkle perfectly.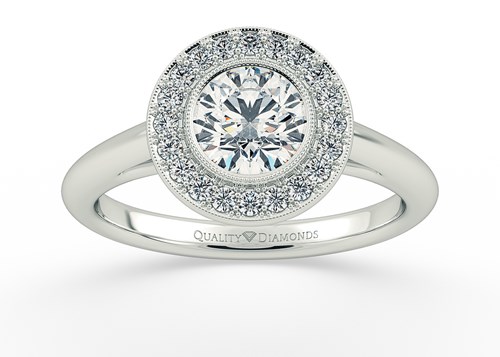 Inspired by the Greek meaning for Beautiful Lady, our dramatic Adonia design holds an Emerald Cut Diamond in a four claw setting. The Split detail of the band shows off the central Diamond perfectly, whilst the Round Brilliant cut Diamonds complement the sparkling finish of the Emerald cut.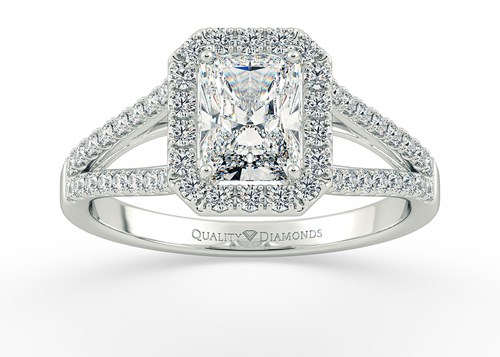 Inspired by the Slavic word for Love and Warmth. Our Classic Vintage Milena features Four Claws securing the Marquise Cut Diamond, with open detailing at the sides to allow the light to compliment the Diamond. The Round Brilliant Diamonds are set into each shoulders creating an extra sparkly detail.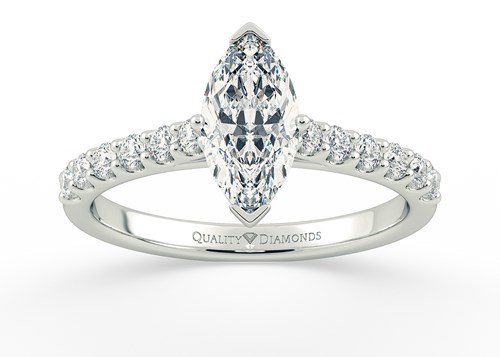 Inspired by the French word for Jewel, our Princess Cut Halo Bijou holds the central diamond in a four claw setting. Surrounding the Diamond there are Round Brilliant Diamonds in a halo setting, and set in the shoulders in a micro-pave setting. This sparkly Vintage Style captures the light beautifully creating a very a dramatic and eye-catching design.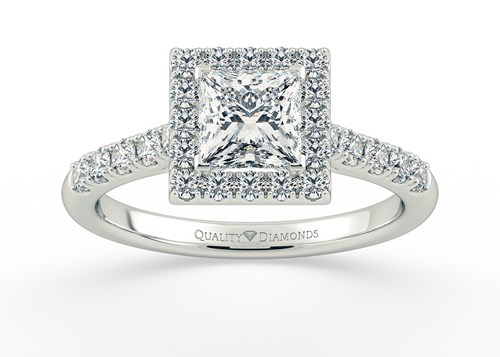 Inspired by the French word for Sparkle, our Vintage Design Eclat holds a Round Brilliant Diamond in a four claw setting. The central Diamond in this design has a double row of surrounding Round Brilliant diamonds. This Tiffany Soleste Style design has a dramatic impact of sparkle.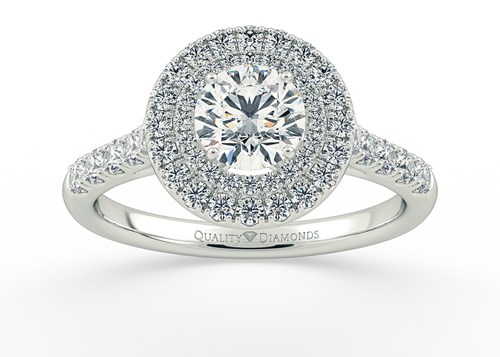 All of these gorgeous rings are available on our website, and with our bespoke Engagement ring design process, there's bound to be a Vintage style for everyone!
To see our full collection of Vintage style Engagement rings, click here.
If you wish to learn more about our Bespoke services, click here.
If you wish to contact us, click here.
Find us on Instagram @QualityDiamonds