Big diamonds aren't for everyone, here are some simple but beautiful wedding bands that can also be engagement rings!
Reasons why Wedding Bands can be used as Engagement rings:
They are definitely not traditional but are modern and fashionable.
This engagement ring style would be perfect for someone who is understated.
Diamond set wedding bands can still be symbolic to you and your partner.
They are perfect for partners that don't wear much jewellery and are not used to having heavy rings on their fingers.
This style can be used for all age groups, there are no boundaries! 
Here are four designs that we think are perfect for an engagement ring:
Option 1 - Micro Claw Round Brilliant 2mm
The Micro Claws hold the Round Brilliant diamonds perfectly in place, allowing them to show off their glamorous features.
This ring is perfect for a glamorous partner who loves all things that sparkle and glisten.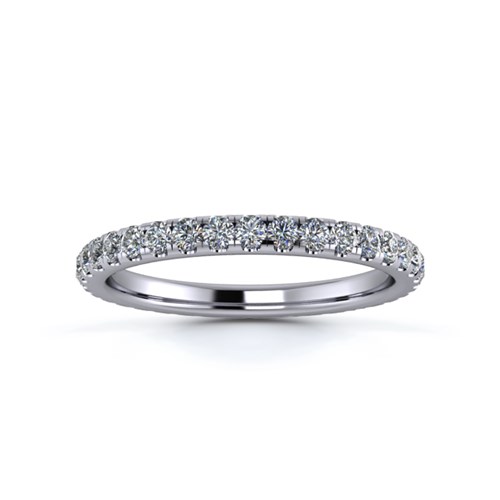 Option 2 - Channel Set Round Brilliant 2mm
The Channel Setting protects the Round Brilliant diamonds with care and precision, keeping them in order - allowing the simple and streamlined design to shine.
This ring is perfect for a partner who loves all things stylish.
The 2mm width band makes this ring beautifully dainty.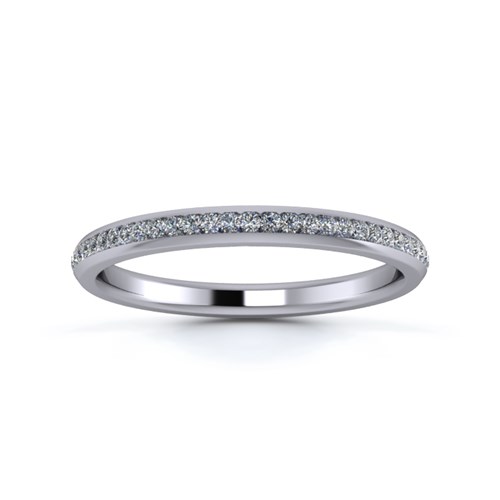 Option 3 - U Prong Round Brilliant 2.3mm
This U Prong design allows the diamonds to pack a sparkly punch.
This ring is perfect for a partner who loves all things bling! As well as being fashionable and stylishly modern.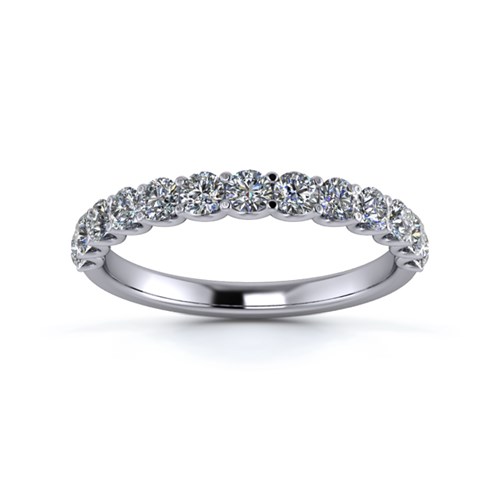 Option 4 - Vertical Baguette Channel 2.5mm
The Vertical Baguette Diamonds keep a sophisticated feel within the ring, the Channel Set allows this ring to be simple but sleek.
This ring is perfect for a partner who has a decadent side and loves a chic 20's style art deco look.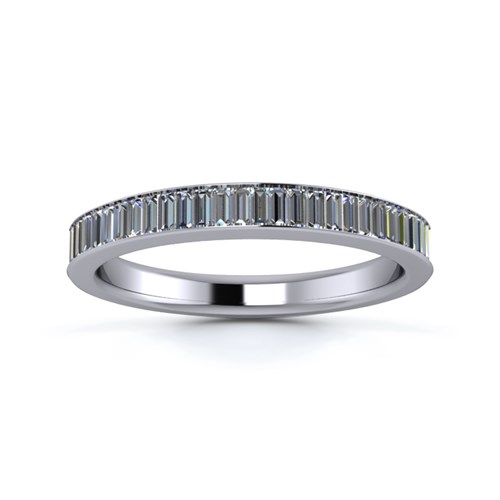 Bespoke Engagement Rings:
If you wish to design a ring similar to the ones above, here are some things to consider.
The width of the ring - this can range between 1.5mm to 4mm. Though we recommend 2mm-2.5mm depending on the diamond shape.
The type of metal - we have many options including White, Yellow and Rose Gold, Palladium and Platinum.
The Diamond Shape you, and your partner, like the most. We have a blog on Diamond Shapes, you can find it here. Though the Round Brilliant diamond is most commonly used for these styles of rings.
The amount of the band you wish to be covered in diamonds, for example, the whole band or half.
The type of gemstones you, and your partner, like - if you do not want diamonds.
If you wish to learn more about our bespoke services, click here. 
If you wish to contact us, click here.
Find us on Instagram @QualityDiamonds