Congratulations to HRH Prince Harry and Meghan Markle on their Royal Engagement! Find out all about her gorgeous ring, and their whirlwind romance.
And so the last Prince is spoken for, as Harry pops the question to actress Meghan Markle!
The loved up pair announced their Engagement on Monday 27th November, with blessings from the Prince of Wales, Meghan's parents, and of course the Queen herself. After the announcement, the couple joined photographers for a photo-call outside of Kensington Palace, followed by an interview with the BBC.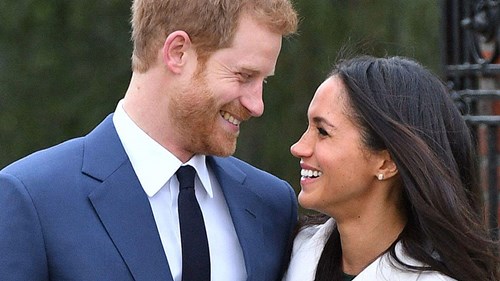 It was revealed that her ring was designed by the Prince himself, with the help of Jewellers Cleave and Company, who made the Bespoke piece. Set on an 18K Yellow Gold band, the ring features a trilogy of Diamonds. The centre stone is a stunning Cushion cut Diamond from Botswana, a place that is very special to the couple. The 2 smaller Round Brilliant Diamonds on either side, are from Princess Diana's own Diamond collection. Harry stated that it was their way of having a piece of Diana with them on their journey.
Our in house designer has designed our very own 'Meghan' ring. Featuring a Cushion cut Diamond in the centre, with a Round Brilliant diamond on either side, on a stunning 18K Yellow Gold Band. With our bespoke service, you can choose your Diamonds from our large database, and make a ring that is truly unique to you.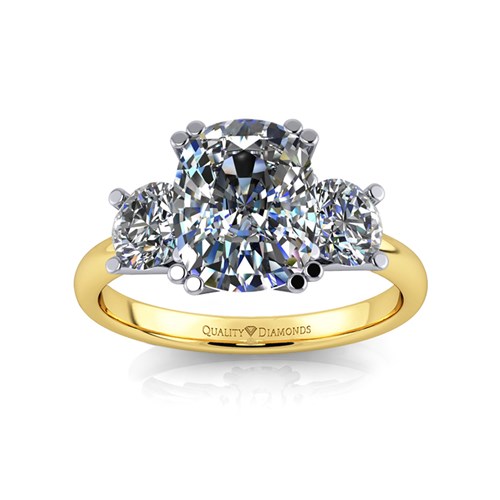 Their Love Story...
Meghan Markle and Prince Harry met in July 2016, after a mutual friend set them up on a blind date. Speculation about their relationship followed until it was officially confirmed by Kensington Palace in November of that year.
Since then, their whirlwind romance had kept a low profile, with only a few rare sightings and hints at their up and coming love. Throughout 2017, the couple had been spotted at various events, even joining Harry as his plus one for Pippa Middleton's Wedding.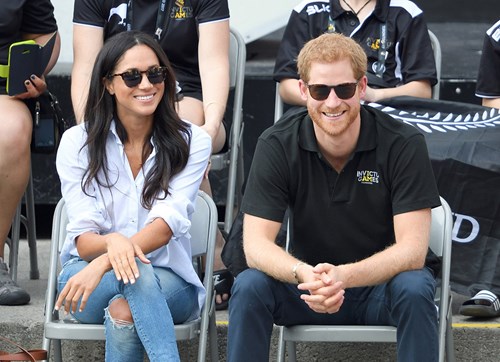 In an exclusive interview with Vanity Fair in September 2017, Meghan finally spoke about her relationship with Prince Harry. Meghan stated:
"We're in love. I'm sure there will be a time when we will have to come forward and present ourselves and have stories to tell, but I hope what people will understand is that this is our time. This is for us. It's part of what makes it so special, that it's just ours. But we're happy. Personally, I love a great love story."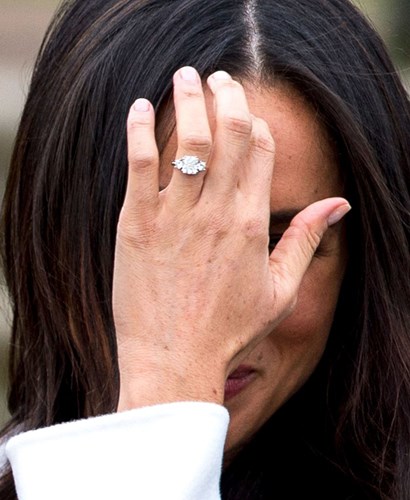 It was then in November that Meghan left her role on the popular show Suits, and moved to London to live in Kensington Palace with Harry. Since the news of their Engagement, it has been announced that Meghan is giving up her acting career, in order to join Prince Harry, and participate in travelling the Commonwealth and carrying out royal duties.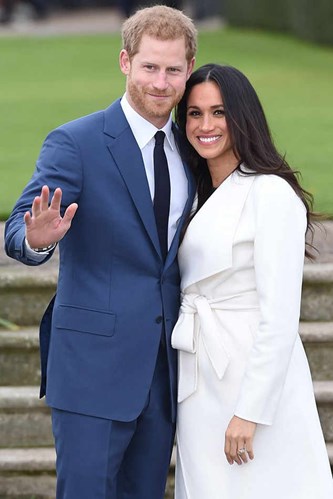 Congratulations to the happy couple!
Contact us now for more information on this ring, or browse our stunning collection of Trilogy Diamond rings.
Email: sales@qualitydiamonds.co.uk
Telephone - London: 0203 7733 511
Telephone - Milton Keynes: 01908 887 411
Telephone - Birmingham: 0121 2855 311
Whatsapp: +44 7597525429