Below is a selection of Gemstone Set Diamond Rings which are available to buy on our website.
Our Vintage Hermosa wraps around to hold the solitaire diamond securely in place - the Yellow Gold band contrasts beautifully with the Round Brilliant Blue Sapphires which are grain set in the shoulders to add sparkle with this timeless style.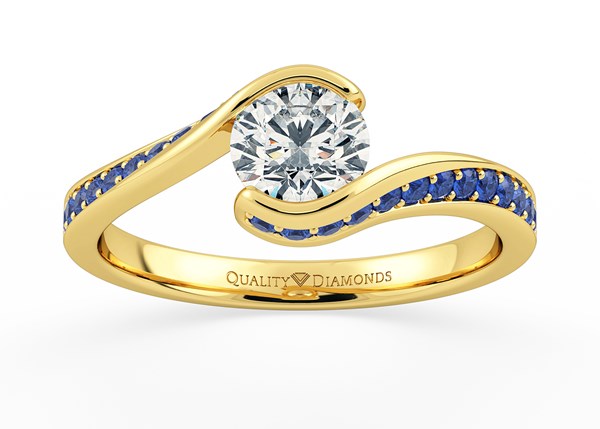 Our classic Vintage Nara features four discreet claws which secure and elevate the stunning Princess Cut Diamond. Fourteen delicate Round Brilliant Rubies are channel set into the top of the Platinum band creating a gorgeous vision of sparkle to be the perfect companion for any skin tone.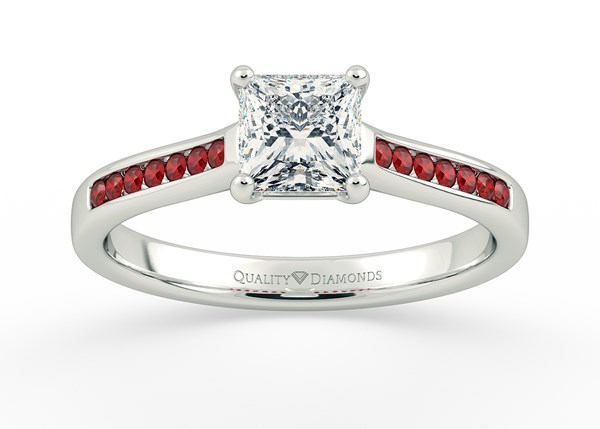 Inspired by the French word for Jewel, our Round Brilliant cut Halo Bijou holds the central diamond in place - whilst being surrounded by Round Brilliant Pink Sapphires as well as diamonds micro-pave set in the shoulders of the Rose Gold band. This very sparkly vintage design captures the light glamourously creating a very dramatic and eye-catching ring.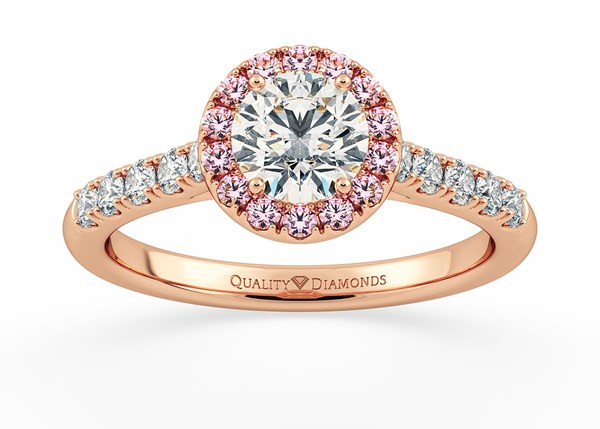 Our Jiya, inspired by the African meaning Piece of Heart, features fours claws which hold the Contemporary Emerald Cut Solitaire securely in place. The Rose Gold band compliments the Channel Set Princess Cut Blue Sapphires and Diamonds - an absolutely stunning ring which glistens amazingly.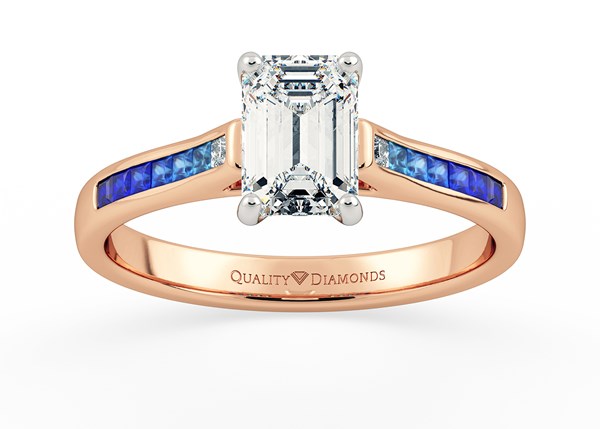 We also offer a wide range of gemstones and coloured diamonds for you set in a custom design of your own. Popular gemstones include Aquamarine, Sapphire, Morganite, Ruby, Emerald and Tourmaline.
Why not find the perfect gemstone for your jewellery by reading this blog to find the gemstone that matches your Star Sign - as well as giving you ring inspiration!
We can supply all gemstones - so feel free to email us at sales@qualitydiamonds.co.uk to find out more.
To view our Diamond Rings, click here.
Find our Instagram @QualityDiamonds
To view our bespoke services, click here.
To contact us, click here.