Helping customers find their perfect diamond for 15 Years.
15 Years ago this weekend, Quality Diamonds was founded, with the goal of bringing our customers the highest quality Diamonds at the best prices on the internet.
Since then, we have developed our services, and now proudly offer gorgeous Diamond Jewellery too.
In the last few years, with the assistance of our in-house designer, we have been adding our own unique designs to our collections, whilst furthering our services in Bespoke Engagement rings and Jewellery.
Take a trip down memory lane with us, as we reminisce on some of our most memorable moments over the last 15 years!
- October 2003
Paul and Dave Sitton founded Quality Diamonds, where the business started off in Paul's house, arranging appointments with our very first clients in meeting rooms around their hometown of Milton Keynes.
- May 2007
We opened our first office in Hatton Garden, the UK's most well known luxury Diamond Jewellery location.
- October 2009
We moved our Head Office from the centre of Milton Keynes, to a brand new office and showroom in Caldecotte Business park.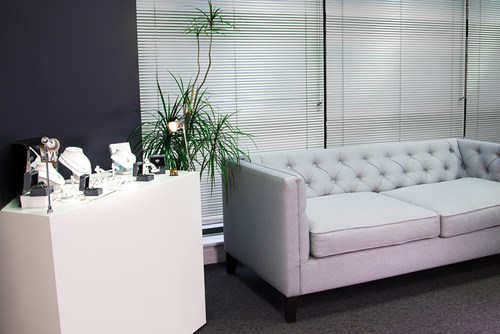 - September 2013
We celebrated our 10,000th order, and our lucky customer received a voucher entitling him to £100 off his next purchase.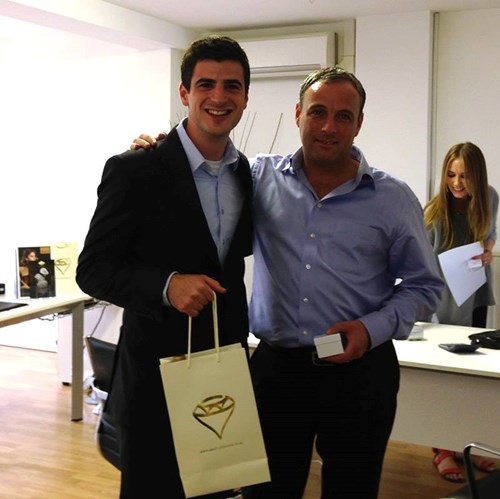 - September 2014
We created a memorable stunning 46 Carat collarette necklace, made up of round and Marquise set Diamonds.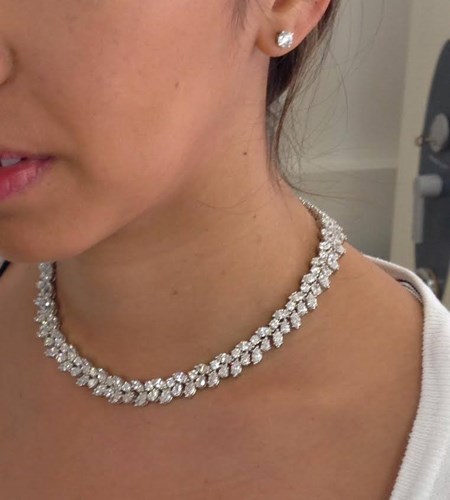 - September 2015
We welcomed Jenna to our team, as the new Head of Product Design. Jenna is responsible for all of our Bespoke orders, and in the last few years has created some of our unique QD designs.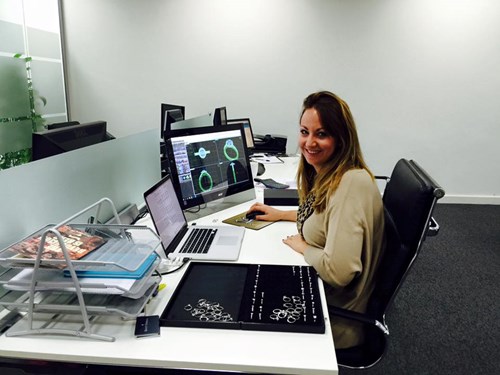 - September 2016
We opened our Birmingham Showroom, located in the heart of Birmingham's Jewellery Quarter.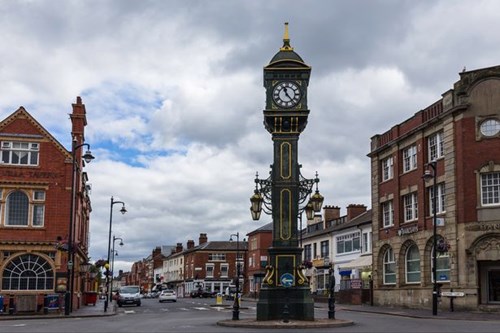 - May 2017
We released our Educational Videos, where our Salesman Ray speaks with Waseem Mirza about diamonds.
- July 2017
In partnership with our Educational Videos, we released our informative Diamond Education Sketches; providing you with all the information you need to know to help you choose your diamond.
- January 2018
Soon after Christmas, we released our step by step videos on our ordering process for Bespoke pieces, and pieces from our own collections.
- February 2018
We announced the start of our sister business, Preloved Diamond Jewellery.

With our continuing growth over the last 15 years, and exciting plans in the future, we look forward to finding new and returning customers beautiful Diamond Jewellery for more years to come.
To all of our clients over the last 15 years, we want to take this opportunity to thank you for your custom, and look forward to working with you all again; as well as the many new customers to come!