Surprise your loved one with a Valentines day proposal, and make it a Valentine they'll never forget!
Roses and chocolates, dates and romantic meals. Valentine's Day is a day to express your Love for your significant other.
Over £1.3 billion is spent each year in the UK on cards, flowers, chocolates and gifts; with an average of 25 million Valentines Day cards being sent!
So when the day is all about Love, it's no wonder that Valentine's is considered the 2nd most popular day to propose.
In today's Blog we've brought you 5 of our top favourite Valentines Day Proposal ideas, perfect for the one you Love!
1- Proposal on Valentines morning.
A proposal in the morning is probably one of the last times anyone would expect you to propose. So surprise them after they wake up, and propose in bed or with a delicious breakfast to hand! That way, you and your loved one can spend the rest of the day in a state of engaged bliss, and they can also spend the day in awe of their beautiful Engagement ring.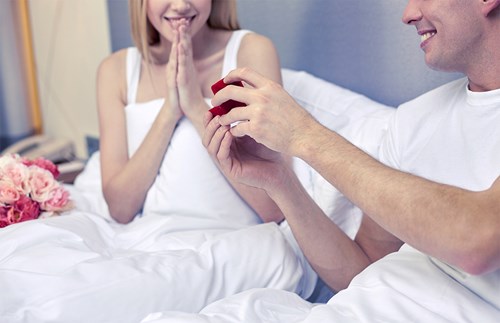 2- Roses and Candles at home proposal.
For this proposal, make sure you arrive home before they do. Sprinkle rose petals on the floor, trailing from the front door and all the way up the stairs. Surround the room and stairs with candles, and turn all the lights off. Play some romantic music in the background, so that when they get home, they can follow the candle light all the way to you!
Make sure you are waiting there ready with the ring in hand, and a bunch of flowers or chocolates wouldn't go amiss either! When they enter the room get down on one knee, and ask that all important question!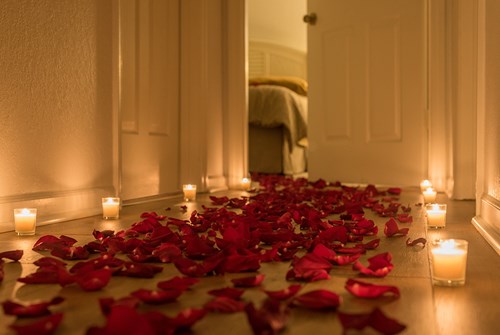 3- Homemade dinner proposal.
There's nothing more romantic than a homemade dinner, especially a surprise meal on Valentines day! Cook up your partners favourite dish, and have everything ready for when they come home. Candles lit and music playing in the background, enjoy a tasty meal together, before you get down on one knee and pop the question!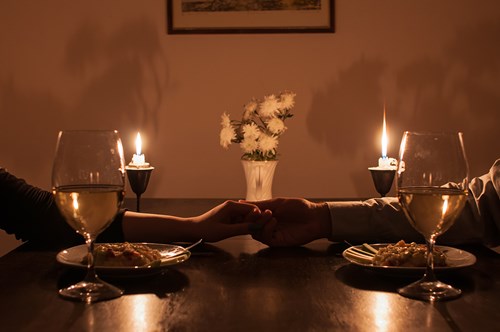 4- Recreate your first date and propose.
What better way to propose, than to take them down memory lane, and re-create your first date together! Whether that's a romantic picnic, a cinema trip, or a dinner at a particular restaurant; however you spent your first date, use this opportunity to recreate those special memories with your loved one. To keep them guessing, why not propose at the end of the date, when they'll think the chance of a proposal is off the cards, and surprise them when they least expect it!
5- Take them to the place you met, or the place you fell in love.
If you remember the first place you met, or the place you realised you loved them, another great way to propose is to arrange a trip to that exact spot! Once you're there, you can remind them of that special memory, and then get down on one knee and propose!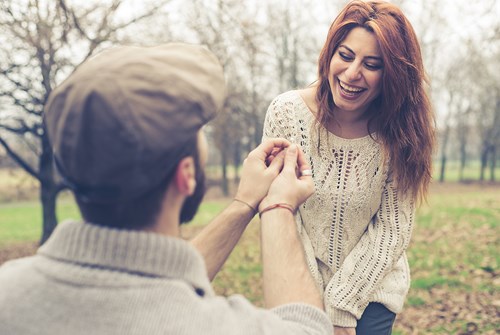 However you propose, if you've found the one, there's no doubt they will say yes!