Aquamarine is a gemstone, its name comes from the Latin for 'Sea Water': the name refers to its sparkling ocean-like colour.
Though the name isn't the only thing that links it to the sea,  it's said to calm waves and keep sailors safe from seasickness and unexpected incidents: making it a particularly popular gemstone amongst sailors. 
This gem is the birthstone for March and the Starsign Pisces - it is known to enhance the happiness of marriage and is a symbol of honesty, beauty and affection. The stone is believed to help anxiety and relax the senses, which is why it is often used in meditation.
Aquamarine is part of the Beryl family of gemstones which include Emerald, Morganite and Ghosenite. It's one of the most popular blue stones in the world. It has a green-blue colour range, though sky blue is considered the most valuable. The price of an Aquamarine is dependent on the clarity, depth of colour and purity of colour; there's no increase in value per carat for larger gems as they are often available in large sizes. 
Luckily, it can be worn for special jewellery like engagement rings or everyday wear jewellery as the stone is quite durable - unlike many other gemstones.
Below are a couple of Aquamarine rings which will soon be available in our Etsy store.
Aquamarine Cushion cut Halo Diamond Set Bijou in Platinum 
This Cushion Cut Aquamarine has been set in our Bijou Setting, available on our website, this stone looks so stunning in this style of ring. This can be worn on special occasions, day to day or as an engagement ring!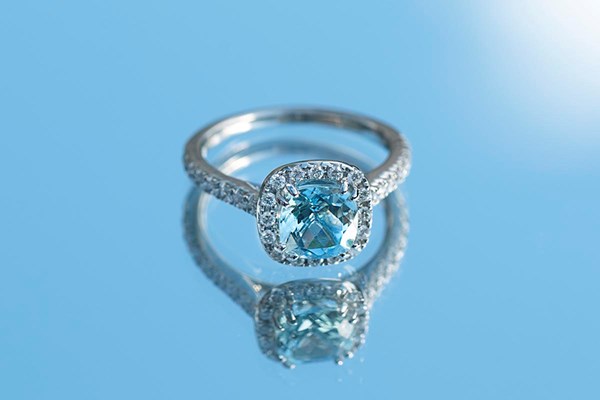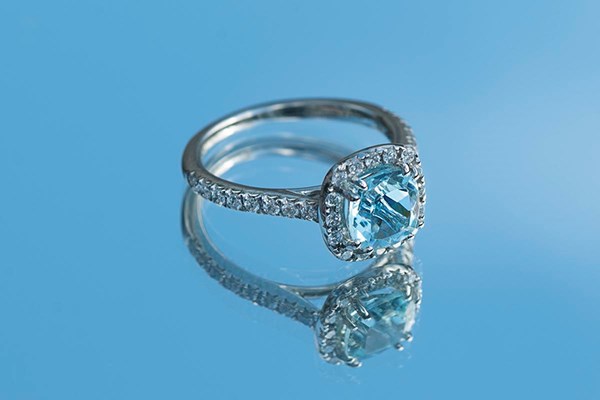 Aquamarine Pear cut Diamond Set Milena in Platinum
This Pear cut Aquamarine has been set in our Milena Setting, the strong blue/green colour stands out from the diamond set shoulders and looks absolutely captivating.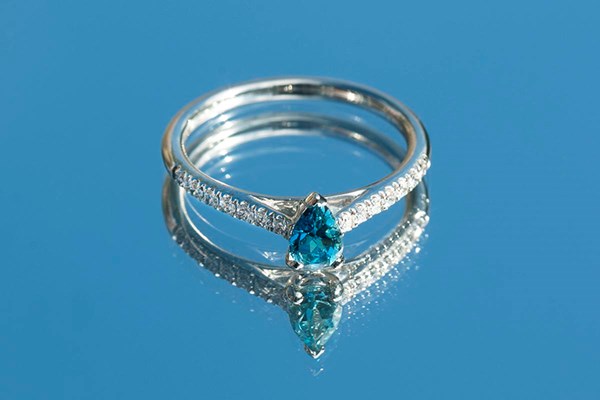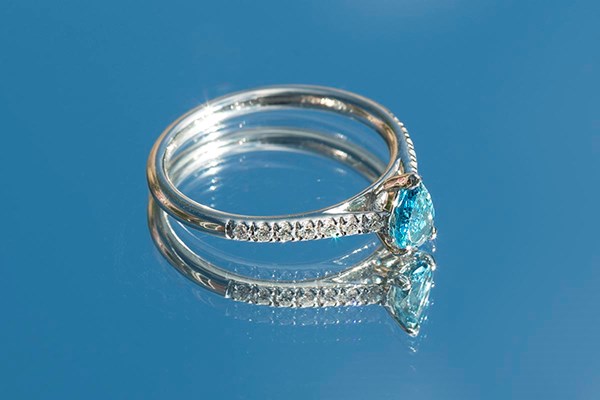 To view our Etsy Products, click here.
Learn more about our Bespoke services.
If you wish to contact us, click here.
Find us on Instagram @QualityDiamonds