On the 13th of March we had the privilege of attending an exclusive event hosted by the Royal Asscher Diamond Company.

Most famously known as the inventors of the Asscher cut Diamond, this family owned business has been around since 1854, and has been involved in the cutting and polishing of many notable Diamonds.
In 1902, Joseph Asscher invented the Asscher cut, and this was the first signature cut to ever be patented.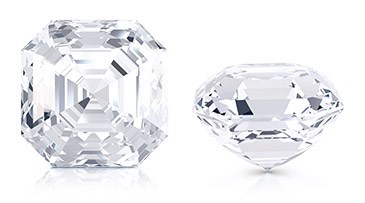 In 1905 the famous Cullinan Diamond was discovered, and it was gifted to King Edward the VII of England.
He invited the Asscher brothers to London, and entrusted them with the the cleaving of the large 3,106 carat Diamond.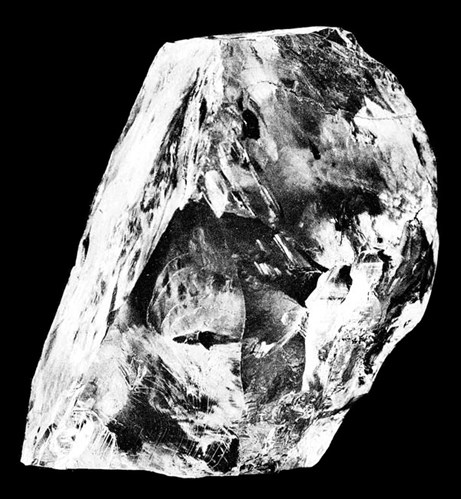 In 1908, Joseph Asscher attempted to cleave the Diamond, failing and instead breaking his Diamond cutting tools.
A week later he returned, and the Diamond was successfully split.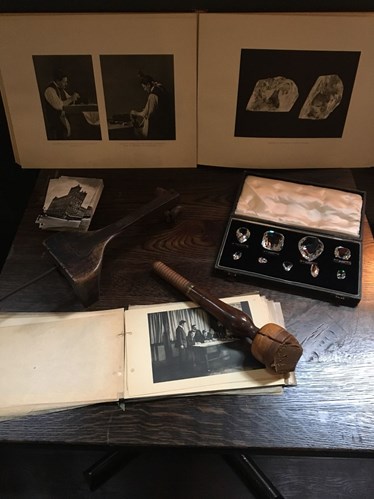 (Models of the tools used, and stones cut from the Cullinan)

The Diamond was cut and polished into 9 major stones, with 96 minor brilliants having been produced too.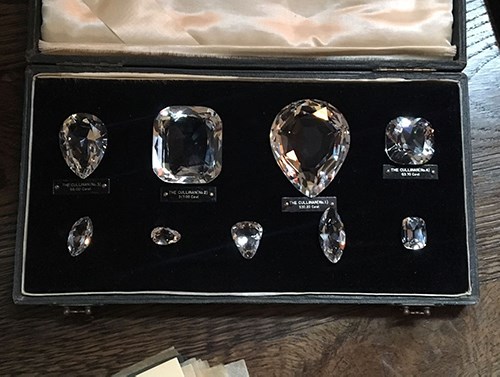 (Representation of the 9 Diamonds cut from the Cullinan)

In 1910, the Cullinan I, known as the Great Star of Africa, was set into the Sovereign's Sceptre with Cross.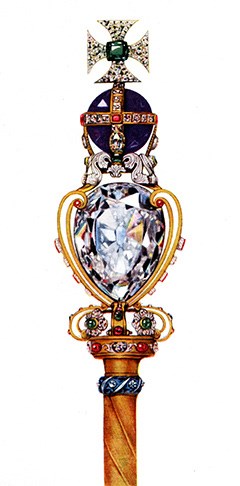 Cullinan II, the Second Star of Africa, was set into the front of the Imperial State Crown.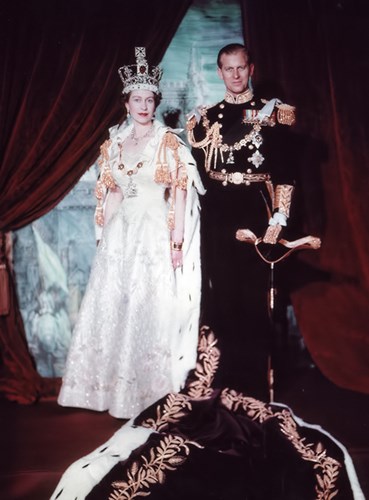 The Asscher family went on to become the Royal Asscher Diamond Company, after they were bestowed with the Royal title from Queen Juliana of the Netherlands.
The company is still owned by members of the Asscher family, who are descendants of Joseph Isaac Asscher.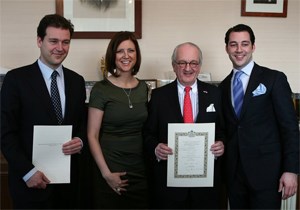 When we arrived at the event we were greeted by the current Asscher family members, Mike and Lita Asscher.
After a morning presentation, we were allowed to view and try on some of their stunning Diamond pieces.
We were even spoiled by 2 replicas of the Crown Jewels!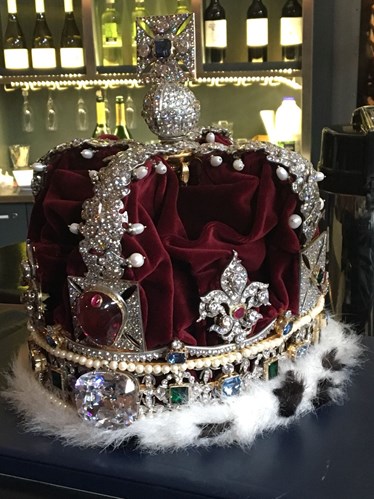 (Imperial State Crown Replica)
As well as the Cullinan II, the crown is adorned with 2,901 precious stones, including the St Edward's Sapphire, the Stuart Sapphire, and the Black Prince's Ruby.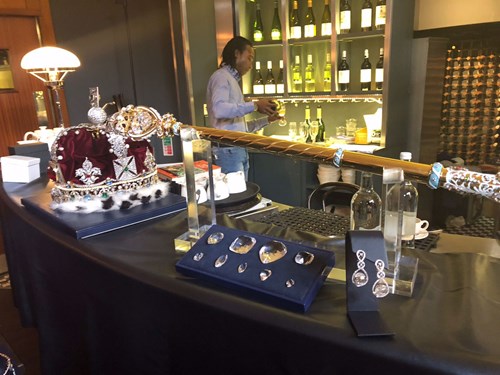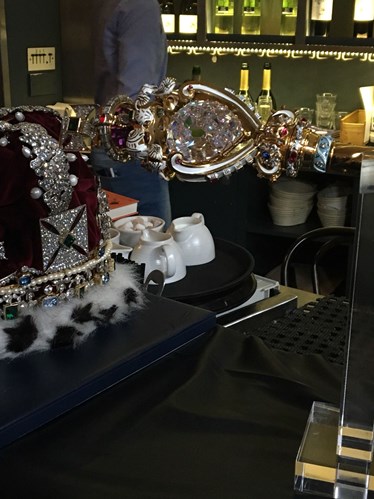 (Sceptre Replica)

The replicas took 2 years to make, and are stunning representations of the Royal ceremonial pieces.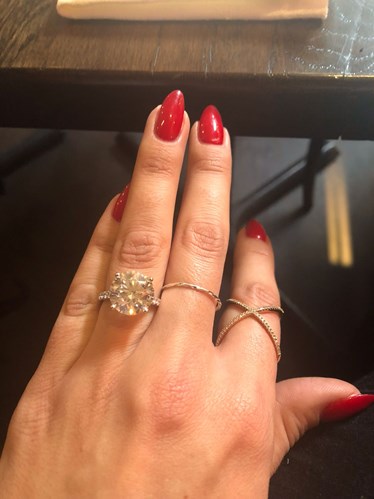 (6.77 carat Royal Asscher Brilliant cut Engagement Ring)
After we viewed their current collections, we were treated to a 3 course lunch, and were joined by the great grandchildren of the famous Joseph Asscher who cut the Cullinan Diamond.
We had a fantastic day with the Royal Asscher Diamond Company, and were thrilled to have had the pleasure of attending such an exciting event!