Game of Thrones Weddings are on the horizon for 2 loved up couples!
Whether you're a Game of Thrones fan or not, everyone's been talking about Joe Jonas and Sophie Turner's engagement!
The pair began dating sometime last year, where they were first publicly spotted together in November 2016.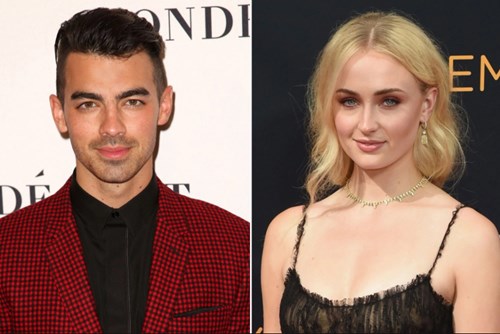 Since then their relationship has been kept on the down-low, with only a few public appearances, and a few sneaky snaps on eachother's Social Media.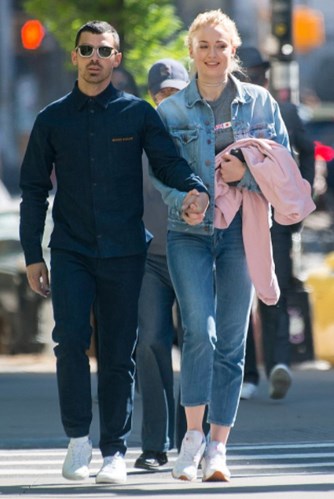 After just under a year of dating, middle Jonas brother Joe realised our very own Sansa Stark was not someone he wanted to lose.
It comes at no surprise to us that Joe Jonas chose a gorgeous ring for Sophie Turner, and the announcement and stunning ring was revealed in a sweet Instagram post on Sunday October 15th.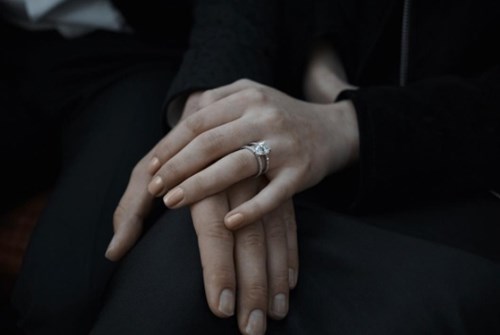 Joe appears to have picked a sparkling Pear cut Diamond with Diamond set shoulders, set onto a white band. Exact details haven't been revealed, but from the picture we're guessing the Diamond could be anywhere between 2-3 carats in weight!
If you love the design Joe chose, and fancy yourself as the Lady of Winterfell, then our Pear cut Milena is the perfect choice!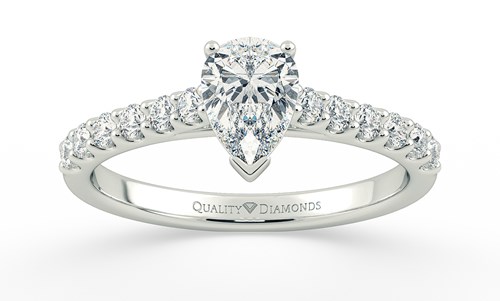 Inspired by the Slavic word for Love and Warmth. Our Classic Vintage Milena features four Claws securing the Pear Cut Diamond, with open detailing at the sides to allow the light to compliment the stone. As a finishing touch, Round Brilliant Diamonds are set into each shoulder, creating the appearance of an endless row of sparkle.
Of course we could never forget her fellow co-stars who have just recently announced they'll be tying the knot as well! Rose Leslie and Kit Harrington, who have been dating on and off since 2012, met on the set of Game of Thrones where Rose played Kit's love interest.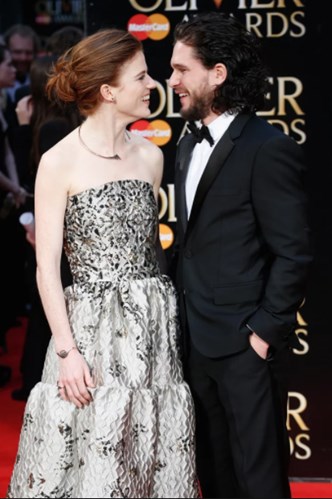 The couple announced their Engagement in a rather traditional way, with an Engagement announcement printed in The Times newspaper on Tuesday the 26th September.


Rose Leslie is yet to reveal the exact details of her ring, but from paparazzi shots it appears to be a rather large Cushion cut Solitaire Diamond, set on a gold band.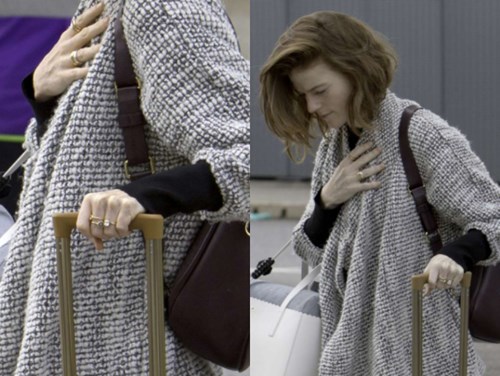 If you want a design chosen by the rightful heir to the Iron Throne (spoiler alert), then our Cushion cut Rosa is a gorgeous choice!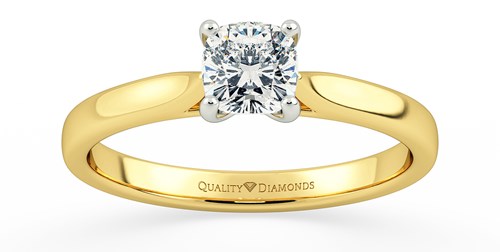 Inspired by Italian word for Rose. Our Classic Cushion cut Solitaire Rosa has four round claws swooping down into a U shape to allow light to flood the diamond and maximise sparkle. While raising the diamond up daylight tapered shoulders narrow to enhance the size of the diamond creating a simply stunning and dramatic diamond ring.
Congratulations to both couples, and let's hope both Weddings stay White!